It is estimated that up to 80% of individuals will suffer from an episode of low back pain during their lifetime and Lumbar disc herniations are one of the common underlying issues.[1]
In this articles we will dive into specific herniated disc exercises that you can do at home (at the bottom). [Read more…] about 7 Herniated Disc Exercises & Stretches For Lower Back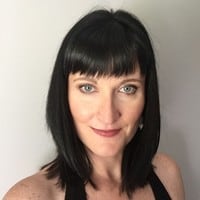 Licensed chiropractor, DC (Owner of Forme Clinic, Stoney Creek, ON, L8G 1B9)
Dr. Shaina McQuilkie graduated from Brock University in 2004 with a Bachelor of Kinesiology (Honours). She then attended D'Youville College, in Buffalo, New York and obtained her Doctorate of Chiropractic Degree in 2008. After graduating, Dr. McQuilkie practiced in a multi-disciplinary healthcare facility based in Hamilton, Ontario gaining experience treating a variety of musculoskeletal injuries.
Co Authors :