Hamstring tightness is very common. The sensation of "tight hamstrings" can lead to low back pain, postural dysfunctions, as well as general pain.
In the video below, Dr. David Oliver, DC will go over 3 ways to stretch your hamstrings in an effective and safe way. [Read more…] about 3 Ways To Stretch Hamstrings (Without Ruining Your Back)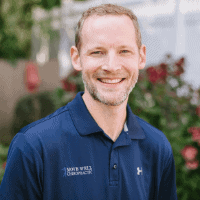 Dr. Oliver has been practicing in Massachusetts since 2007. He is a graduate of Marist College where he received a Pre-Med Bachelor of Science degree in Biology. Dr. Oliver then went on to pursue his chiropractic career by attending Palmer College of Chiropractic West, where he graduated Cum Laude. Dr. Oliver has his diploma in rehabilitation, which allows him to combine rehab and corrective exercise with traditional chiropractic treatment. This gives his patients better long term results.