Trigger points (or Myofascial Trigger Points) are one of the most painful and lingering conditions resulting from Myofascial Pain Syndrome (MPS).
Myofascial pain syndrome refers to a focal hyper-irritability of muscle tissue that typically presents with a variety of clinical features including referred pain, decreased joint range of motion, and trigger points (the subject of this article). [Read more…] about What Are Myofascial Trigger Points? (And 5 Ways To Release Them)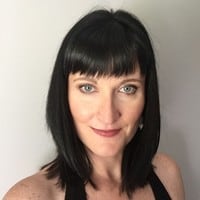 Licensed chiropractor, DC (Owner of Forme Clinic, Stoney Creek, ON, L8G 1B9)
Dr. Shaina McQuilkie graduated from Brock University in 2004 with a Bachelor of Kinesiology (Honours). She then attended D'Youville College, in Buffalo, New York and obtained her Doctorate of Chiropractic Degree in 2008. After graduating, Dr. McQuilkie practiced in a multi-disciplinary healthcare facility based in Hamilton, Ontario gaining experience treating a variety of musculoskeletal injuries.