Neck (Cervical) pain is a common condition that often becomes chronic in nature, with prevalence ranging from 30% to 50% over the course of 12 months.
Problems with the Cervical facet joints are one of the most common sources of neck pain – a 2004 study found that prevalence of facet joint pain in patients with chronic cervical spine pain is approximately 55%. The good news is that conservative care, including stretching and strengthening exercises, as well as postural correction, can often help to minimize the symptoms of cervical facet joint syndrome. [Read more…] about Cervical Facet Joint Pain – Treatment & Exercises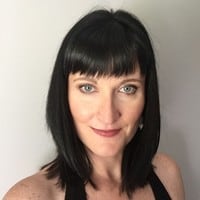 Licensed chiropractor, DC (Owner of Forme Clinic, Stoney Creek, ON, L8G 1B9)
Dr. Shaina McQuilkie graduated from Brock University in 2004 with a Bachelor of Kinesiology (Honours). She then attended D'Youville College, in Buffalo, New York and obtained her Doctorate of Chiropractic Degree in 2008. After graduating, Dr. McQuilkie practiced in a multi-disciplinary healthcare facility based in Hamilton, Ontario gaining experience treating a variety of musculoskeletal injuries.