Estimates reveal that between 30% and 50% of adults experience neck pain at least once each year.
A stiff neck is one type of neck pain that is characterized by discomfort and difficulty moving the neck, especially to the side. [Read more…] about Stiff Neck Remedies You Can Do At Home (7 Ways)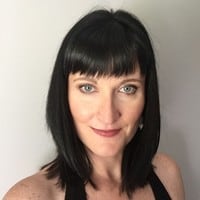 Licensed chiropractor, DC (Owner of Forme Clinic, Stoney Creek, ON, L8G 1B9)
Dr. Shaina McQuilkie graduated from Brock University in 2004 with a Bachelor of Kinesiology (Honours). She then attended D'Youville College, in Buffalo, New York and obtained her Doctorate of Chiropractic Degree in 2008. After graduating, Dr. McQuilkie practiced in a multi-disciplinary healthcare facility based in Hamilton, Ontario gaining experience treating a variety of musculoskeletal injuries.