If you find yourself trying to crack your own back or neck because of tightness or stiffness, you're not alone; I find that many of my patients report doing this from time to time.
The question is – is it bad to crack your own back and neck? Well, the answer is ambiguous…. sometimes it's ok, and other times it's not. While this sounds like a confusing answer, it won't be as you read through this article. [Read more…] about Is it bad to crack your own back or neck?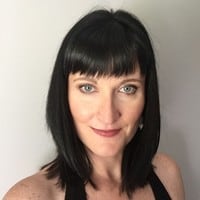 Licensed chiropractor, DC (Owner of Forme Clinic, Stoney Creek, ON, L8G 1B9)
Dr. Shaina McQuilkie graduated from Brock University in 2004 with a Bachelor of Kinesiology (Honours). She then attended D'Youville College, in Buffalo, New York and obtained her Doctorate of Chiropractic Degree in 2008. After graduating, Dr. McQuilkie practiced in a multi-disciplinary healthcare facility based in Hamilton, Ontario gaining experience treating a variety of musculoskeletal injuries.