Shoulder impingement syndrome is one of the most common shoulder causes of shoulder pain resulting in loss of range of motion and function. Those who may have shoulder impingement usually complain of pain exacerbated by lying on the painful shoulder and or when reaching the arm overhead.
Normal daily activities such as combing one's hair, showering, or reaching up into a cupboard become painful, and a general loss of strength may be noted as well. [Read more…] about How To Fix Shoulder Impingement with Exercises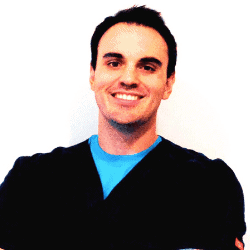 Dr. Smith earned his Doctorate In Physical Therapy from the University of Miami's Miller School of Medicine and currently practices as a home care therapist in the Tampa Bay area. He uses his eclectic background of working with everyone from those in the ICU to elite athletes to customize care for each one of his patients and progress them toward their personal goals.
Prior to being a Physical Therapist, he earned a masters degree in public health and managed big pharma clinical trials worldwide. He enjoys CrossFit, Animals, and helping people live a pain free and active lifestyle
Co Authors :