If you've ever felt pain in your tailbone while sitting, you've experienced what is known as Coccydynia (medical term).
Tailbone pain (Coccydynia) is a painful condition that can be debilitating in some cases. While tailbone pain can be annoying and disruptive to your life, most cases resolve within a few weeks to months.[1] In the meantime, there are a variety of things you can try to minimize your symptoms, which we will outline below. [Read more…] about Tailbone Pain When Sitting – DIY Relief & Exercises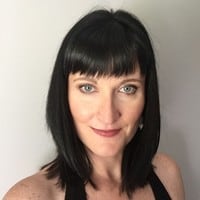 Licensed chiropractor, DC (Owner of Forme Clinic, Stoney Creek, ON, L8G 1B9)
Dr. Shaina McQuilkie graduated from Brock University in 2004 with a Bachelor of Kinesiology (Honours). She then attended D'Youville College, in Buffalo, New York and obtained her Doctorate of Chiropractic Degree in 2008. After graduating, Dr. McQuilkie practiced in a multi-disciplinary healthcare facility based in Hamilton, Ontario gaining experience treating a variety of musculoskeletal injuries.
Co Authors :