Back Intelligence's mission is to make back pain easy to understand and help you manage it on your own, using natural methods, from home. Read our disclaimer here.
Leon Turetsky - Founder & CEO.
Corrective Exercise Specialist (NASM-CES), Certified Personal Trainer (NASM-CPT), Professional Ballroom Dancer
Role: Visionary and Content creator
Leon is a long time back pain sufferer and a "back geek" who loves exploring new ways to treat back pain naturally from home.
Whilst traveling to dance competitions he found himself often treating his back and neck pain on his own by doing specific exercises, stretching routines, and using certain tools. Leon found that often times he could achieve BETTER results from treating his own back pain, than going to any doctor - because he could target the specific spots he was having problems with. Furthermore, Leon found that most of the back pain advice found on the internet is generic and super hard to understand for the regular person.
From Leon: "I created BackIntelligence.com to help others treat their own back pain from their homes using natural methods. By working together with other back experts we hope to educate and empower the individual (you!) to take action on their own and find some relief". Read our back pain relief blog to get started.
Dr. Shaina McQuilkie, DC – Licensed chiropractor.
Role: Writer for the blog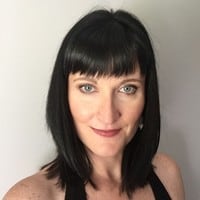 Shaina graduated from Brock University in 2004 with a Bachelor of Kinesiology (Honours). She then attended D'Youville College, in Buffalo, New York and obtained her Doctorate of Chiropractic Degree in 2008. After graduating, Dr. McQuilkie practiced in a multi-disciplinary healthcare facility based in Hamilton, Ontario gaining experience treating a variety of musculoskeletal injuries.
Dr. David Oliver, DC – Licensed chiropractor.
Role: Consultant and Content Creator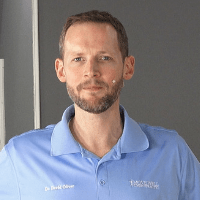 Dr. Oliver has been practicing in Massachusetts since 2007. He is a graduate of Marist College where he received a Pre-Med Bachelor of Science degree in Biology. Dr. Oliver then went on to pursue his chiropractic career by attending Palmer College of Chiropractic West, where he graduated Cum Laude. Dr. Oliver has his diploma in rehabilitation, which allows him to combine rehab and corrective exercise with traditional chiropractic treatment. This gives his patients better long term results.
Emily Houldcroft - Strength & Conditioning Specialist (CSCS), Personal trainer (CPT)
Role: Content Creator (Exercise demos)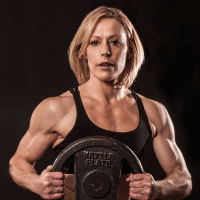 Emily is fully committed to motivating, educating and challenging clients with highly effective and creative exercise programs ~ developed and customized around their individual goals and needs. She says "My primary goals are to motivate, educate, and empower my clients and class participants".
Emily demos the exercises in our "The Complete Posture Fix" Course.
Dr. R. Brandon Smith - Doctor of Physical Therapy

Role: Blog Writer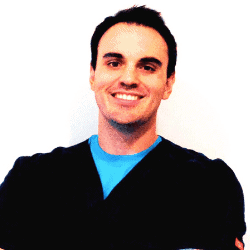 Dr. Smith earned his Doctorate In Physical Therapy from the University of Miami's Miller School of Medicine and currently practices as a home care therapist in the Tampa Bay area. He uses his eclectic background of working with everyone from those in the ICU to elite athletes to customize care for each one of his patients and progress them toward their personal goals.
Prior to being a Physical Therapist, he earned a masters degree in public health and managed big pharma clinical trials worldwide.
He enjoys CrossFit, Animals, and helping people live a pain free and active lifestyle