Lumbar spinal stenosis affects more than 200,000 adults in the United States, and is the most common reason for spinal surgery in individuals over the age of 65.
If you've recently been diagnosed with lumbar stenosis, you may be looking for ways to treat your symptoms. In this article we'll discuss some of the most effective ways to relieve your symptoms from the comfort of your own home. [Read more…] about Lumbar Spinal Stenosis Treatment At Home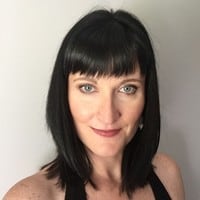 Licensed chiropractor, DC (Owner of Forme Clinic, Stoney Creek, ON, L8G 1B9)
Dr. Shaina McQuilkie graduated from Brock University in 2004 with a Bachelor of Kinesiology (Honours). She then attended D'Youville College, in Buffalo, New York and obtained her Doctorate of Chiropractic Degree in 2008. After graduating, Dr. McQuilkie practiced in a multi-disciplinary healthcare facility based in Hamilton, Ontario gaining experience treating a variety of musculoskeletal injuries.
Co Authors :