While pulling an upper back muscle is less common than pulling a muscle in your lower back, it can still have a detrimental impact on your life. A pulled muscle can happen anywhere in the thoracic spine (from the base of your neck to the bottom of your rib cage).
Upper and mid back pulled muscles can make it extraordinarily difficult to work at a computer and make sleeping very uncomfortable. [Read more…] about Pulled Muscle In Upper Back Treatments & Exercises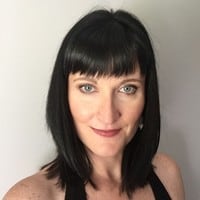 Licensed chiropractor, DC (Owner of Forme Clinic, Stoney Creek, ON, L8G 1B9)
Dr. Shaina McQuilkie graduated from Brock University in 2004 with a Bachelor of Kinesiology (Honours). She then attended D'Youville College, in Buffalo, New York and obtained her Doctorate of Chiropractic Degree in 2008. After graduating, Dr. McQuilkie practiced in a multi-disciplinary healthcare facility based in Hamilton, Ontario gaining experience treating a variety of musculoskeletal injuries.
Co Authors :