If you've ever experienced upper back pain between your shoulder blades, also known as interscapular pain, you know just how uncomfortable it can be.
This is becoming an increasingly common condition that I see, especially with the increased use of laptops, smartphones and tablets. If you suffer from upper back pain between shoulder blades, it's important to address it sooner rather than later. [Read more…] about Fix Pain Between Shoulder Blades In Upper Back – With Exercises & Self Massage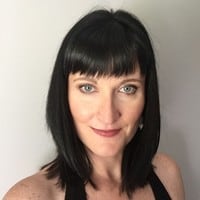 Licensed chiropractor, DC (Owner of Forme Clinic, Stoney Creek, ON, L8G 1B9)
Dr. Shaina McQuilkie graduated from Brock University in 2004 with a Bachelor of Kinesiology (Honours). She then attended D'Youville College, in Buffalo, New York and obtained her Doctorate of Chiropractic Degree in 2008. After graduating, Dr. McQuilkie practiced in a multi-disciplinary healthcare facility based in Hamilton, Ontario gaining experience treating a variety of musculoskeletal injuries.
Co Authors :