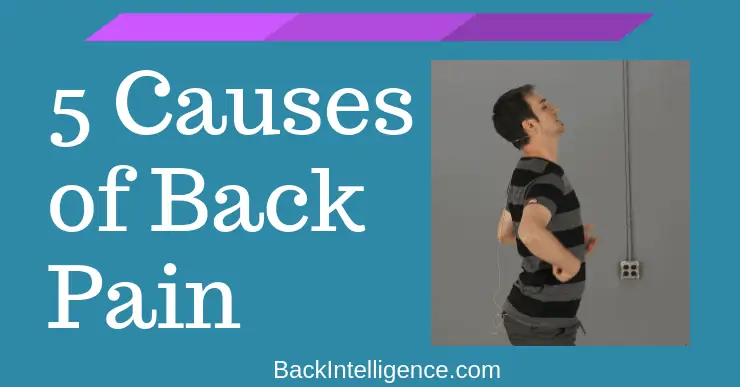 In this video I talk about some of the common causes of back pain, including things we do in everyday life to get upper back pain and lower back pain. This is by no means an exhaustive list of all the causes, but 5 common ones. Leave a comment below if you found it useful.
Here's a summary of these back causes: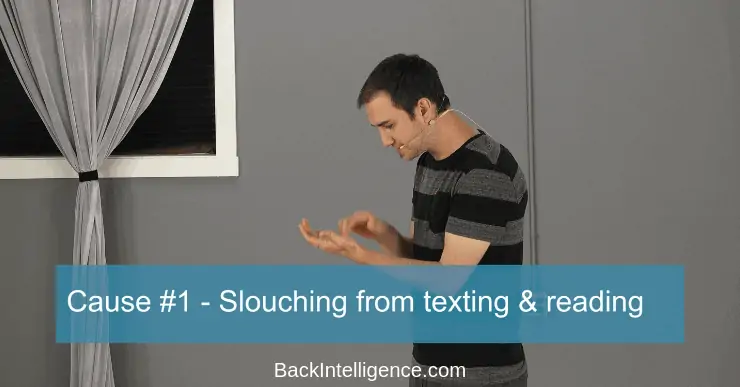 Slouching when texting on the phone or reading a book is one of the most common causes for back and neck pain. This can lead to:
Forward head and rounded shoulders posture
Tight chest muscles
Tight chest muscles
Neck and shoulder pain
Stiff and tight neck
Shoulder tightness
Bulging and Herniated discs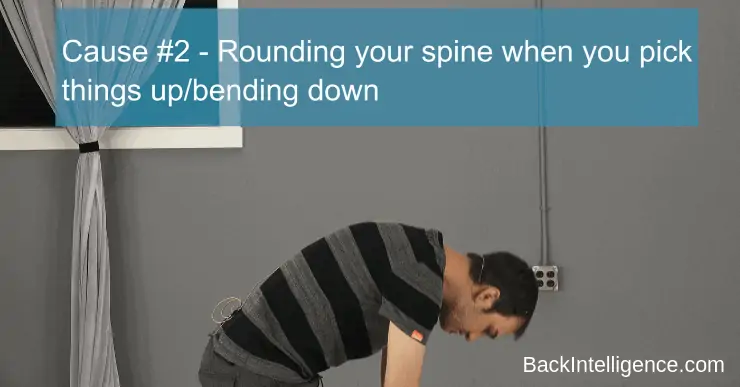 A very common thing people do is round their spines when bending down or picking things up. This can lead to:
Pulled muscles in the low back
General low back pain
Bulging and herniated discs
Sciatica pain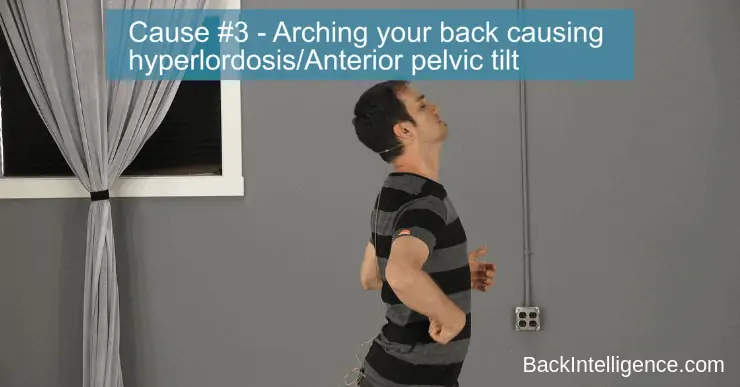 Arching the low back when picking things is also very common thing that can lead to terrible back pain and poor posture.
Anterior pelvic tilt/Hyperlordosis
General low back pain
Pulled muscle in the low back
Low back muscle tightness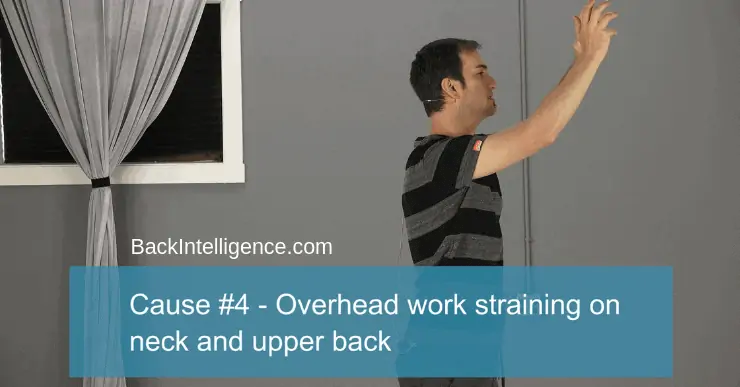 Excessive overhead work like nailing something or carrying things overhead can lead to many issues including:
Upper back and neck pain
Shoulder tightness and pain
Shoulder blade pain
Pull Muscles/spasms
Shoulder impingement
Slow back pain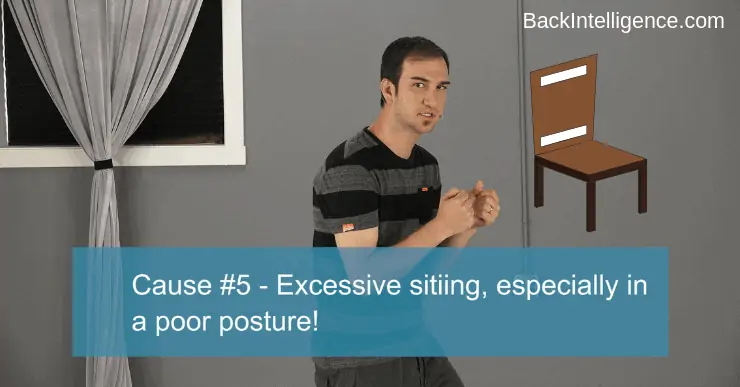 Excessive sitting, especially in poor posture can lead to many postural dysfunctions and issues including:
Forward head and rounded shoulders posture
Spine compression
Muscle weakness
Muscle tightness in back and neck
Low back pain
Obviously, there are many other causes for back pain, but these 5 are common ones that almost all of us are guilty of at one point or another.
Related:
Back pain from sitting – Causes & Treatment
How to sleep with low back pain