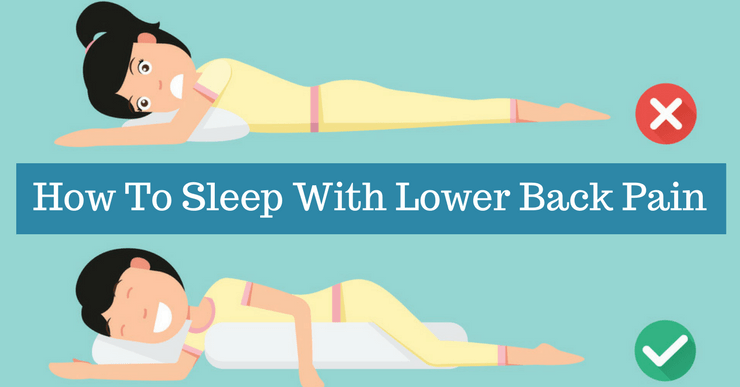 Fix your back pain for better sleep!
Since many people already have enough trouble sleeping in the first place, adding back issues into the mix can make for a stressful night. But the good news is that learning how to sleep with lower back pain can make a huge difference.
Millions of people are dealing with the effects of lower back pain for various reasons, including injuries from exercise or work, poor posture, chronic illnesses, or standing for long periods of time that put stress on the spine.
Not only that, the lower vertebrae is naturally susceptible to pain and fatigue. So, one of the best ways to ease your lower back pain is by learning the proper way to sleep.
Sleeping and Lower Back Pain
Having pain in the lower back can affect many different areas of the body and daily life, and it can be just as hard to ensure a full night of restful sleep. Regular pain can cause a person to sleep more lightly than they normally would and wake up more frequently during the night, according to the National Sleep Foundation.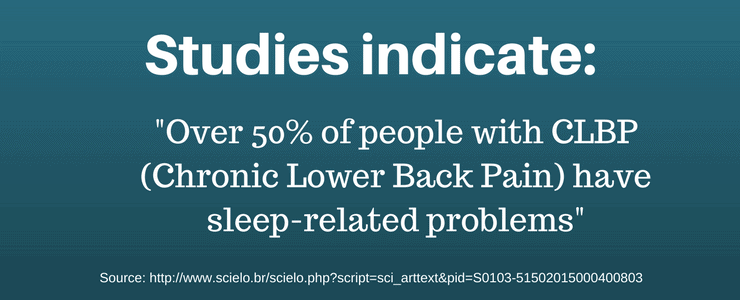 Source: http://www.scielo.br/scielo.php?script=sci_arttext&pid=S0103-51502015000400803
Thankfully, learning certain techniques in addressing the biggest problems with lower back pain when you're just trying to get some shuteye can be really helpful. The goal is to help yourself reduce pain and relax your muscles during sleep, and ideally wake up pain-free.
To make things simple, let's start with the biggest "dos" of how to sleep with lower back pain…

---
The Dos:
---
#1 DO – Adjust Your Sleep Posture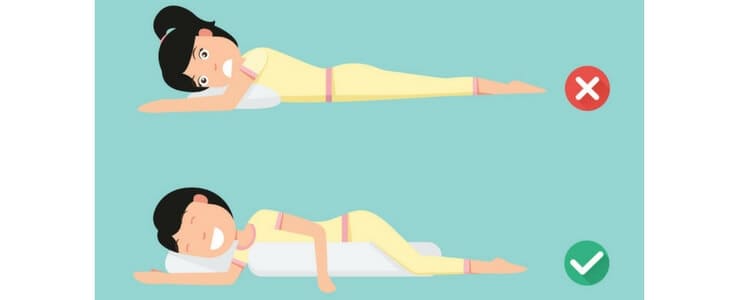 One of the more important factors in sleeping with back pain is the position in which you're sleeping, as this can have a huge impact. For example, certain sleeping positions are prone to added unnecessary pressure to many areas of the body, especially the lower back.
Just as sitting or standing with slumped shoulders, a curved spine, and/or protruding neck during the day can lead to neck and shoulder pain and bad posture over time, the way you sleep each night can have long-term effects too. So you want to be conscious of your spine's position during your resting state and try to keep it in a neutral position.
While there's not going to be one true sleeping position that will work for everyone, let's start with the most common sleep positions and how you can use them to your advantage:
● Sleeping on your side: Use a large, thick pillow (such as a full-length body or king size pillow) between your knees and slightly draw your legs up toward your chest. This helps maintain alignment and take strain off your back. You can also roll up a towel and put it under your waist. Also, try to keep your top above your bottom leg.
● Sleeping on your back: This is the best sleeping posture because it helps distribute weight evenly across the body, keeps the alignment of your internal organs in check, and reduces the amount of pressure points that you might experience from side sleeping.
● You can support the natural curve of your lower back in this position by putting a small, rolled up towel beneath the small of your back. Resting your head on a pillow also helps to support your neck in a neutral position by filling up the extra space between your mattress and your neck.
And remember, one size doesn't fit all. One sleeping position might not work for every person, so figure out what best helps you in reducing your lower back pain and use that.
#2 DO – Be Mindful of How You Get in and Out of Bed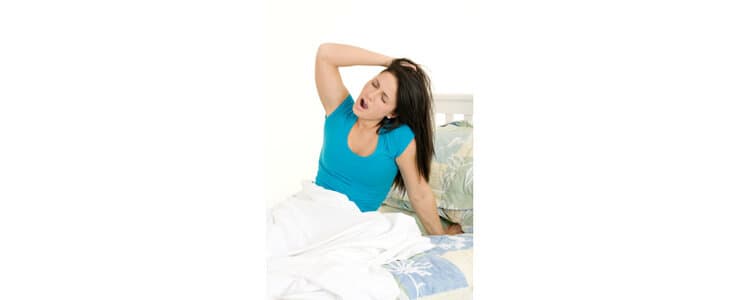 Jerking yourself out of bed quickly or getting in too fast can exacerbate lower back pain, so make sure you're careful about doing each:
● When getting into bed, first sit down near the place where you want to sleep. Then, using your hands as support, bend your knees and slowly lie down on your side. Take care to keep your torso straight.
● When getting out of bed, you basically want to do the opposite. Roll onto your side first towards the edge of the bed, bend your knees, then use your arms to help push yourself up and swing your legs over the side. This will help you keep from bending at your waist, which can engage your back.
#3 DO – Use Hot or Cold Therapy Before Bed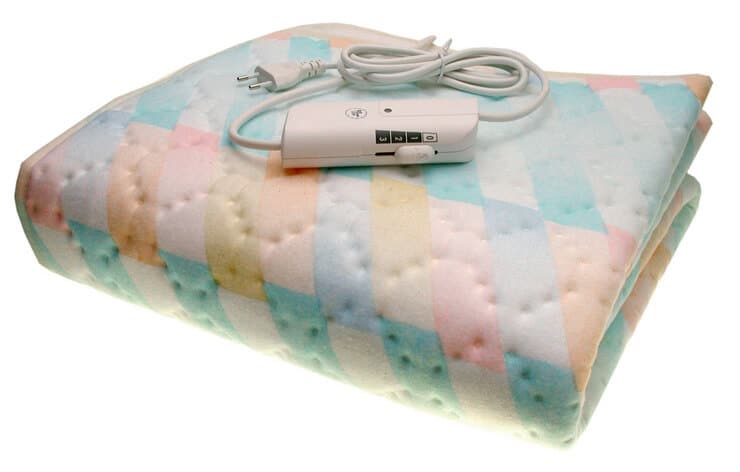 Use hot or cold elements on your back can help sooth your pain before bed. This could include ice or a cold gel pack wrapped in cloth applied to your back, taking a warm shower or hot bath, or using a heating pad or hot water bottle on the affected area for 15-20 minutes before bed.
Hot or cold therapy can help reduce inflammation caused by lower back pain and promote relief before you go to sleep. Generally, heat is better for longer chronic back pain while ice is better in the first 72 hours.
#4 DO – Find the Best Mattress and Pillows for Your Back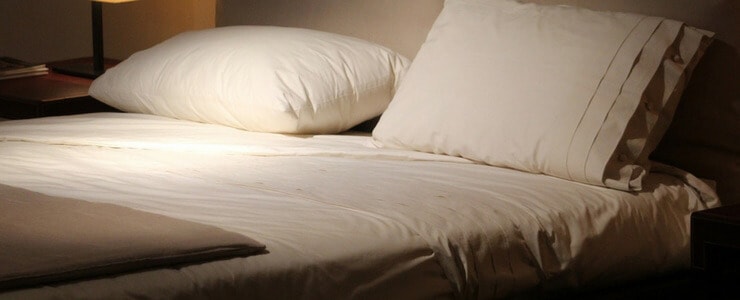 Much like sleeping positions, there is not one true type of mattress or pillow that will work for everyone with lower back pain. Some people have great results from a firmer mattress while others need something a little softer to alleviate pain.
Now, we all know mattresses and high-quality pillows aren't exactly cheap! So don't be afraid to experiment with different ones before making a purchase. The goal to to ensure they'll help alleviate your pain each night:
● How long you've had your mattress? If it's been over eight years, it might be time to do some mattress shopping. Although mattresses can last a while, their materials do break down over time and lose those qualities that help support a healthy sleep position.
● Look for stores with return policies. Just in case! It can take a couple weeks with your new mattress to get used to the change, and you need time to ensure the change will improve your back pain and not make it worse.
● Look for a foam or innerspring mattress. You can even double down and add a foam mattress topper onto your innerspring mattress.
● If needed, improvise. If these aren't affordable options for you at this time, just opt for a latex or memory foam mattress pad to put on your current mattress or add plywood slats between the bed's mattress and box spring. Another option is to sleep with the mattress flat on the floor.
---
The Don'ts:
---
Now that we've covered some of the best options for how to sleep with lower back pain, let's discuss the top things to avoid. These are big "don'ts" because they can just make the pain worse.
#1 DON'T Sleep in an Extreme Position (Too Arched or Too Flat)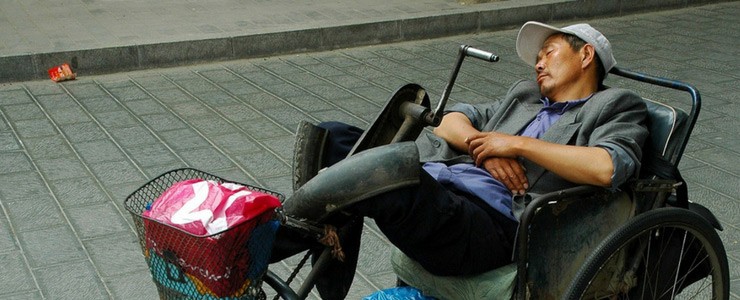 Use the "Goldilocks and the Three Bears" analogy here: keep it not to arched and not too flat — because a neutral spine is juuuust right. Be mindful of keeping a slight, natural curve to your spine during sleep, and avoid position that are extreme. Refer back to #1 in the "dos" for some ideas.
#2 DON'T Sleep on Your Stomach (Without Support)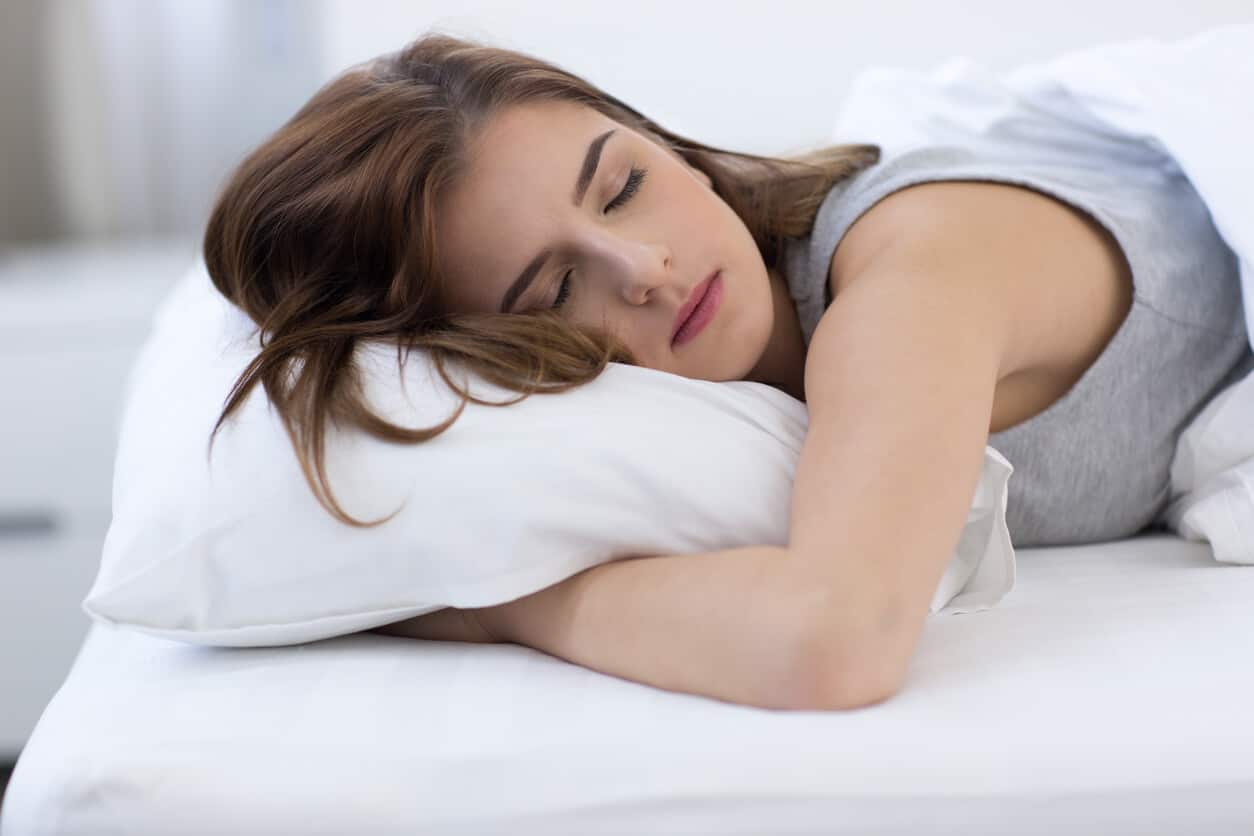 Sleeping on the stomach is really the worst sleep position because it puts too much strain on the muscles of your back.
However, if you must sleep in that position, you can support the position more by sleeping with a pillow beneath your pelvis and lower abdomen. And always make sure the pillow is underneath your head and neck, never under your shoulders.
If you have lower disc bulges, you might even want to consider subbing your normal pillow for an airplane neck pillow. While on your stomach, put your head in the hole with your face straight down and rest your forehead on your hands. This prevents you from twisting your neck to an unnatural position, which is the other bad thing about stomach sleeping.
#3 DON'T Stay in One Position All Night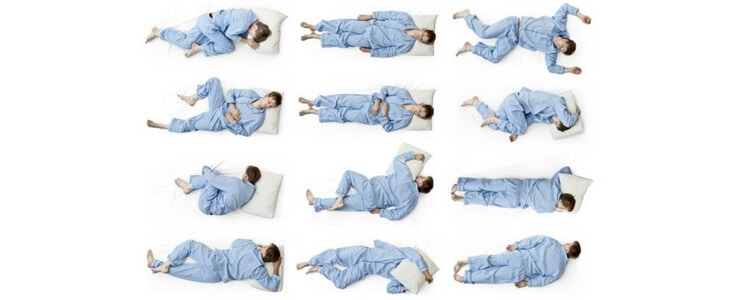 You might be afraid of moving from one position to the other during the night, but it's actually okay — and desired — to move some while sleeping. Any sleeping position, even if it's a good one, can add up to too much pressure on your back if you stay there all night. Plus, there's a risk of additional pain or muscle imbalance from this.
#4 DON'T Sleep on a Mattress that's Too Soft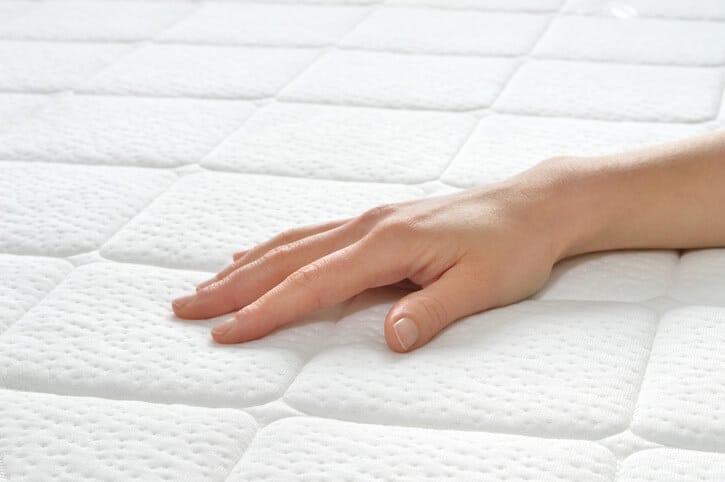 Some people prefer mattresses that are softer than the average, but those with lower back pain need to be careful. A too-soft mattress won't be supportive enough and can lead to extra strain on your spine.
If you have a very soft mattress that's causing you pain and you can't get a more sturdy one right now, you might consider trying sleeping on the floor. It sounds odd, but a sturdy floor can actually be better than a soft mattress for those who needs the structure.
In Conclusion:
Learning how to sleep with lower back pain take a little time to get used to. Sleep disruption is unfortunately all-too-common in our society, which makes it all the more important to practice techniques proper rest when you suffer from lower back pain. Use the tips from this guide to improve or remove certain elements from your current routine to ensure a more relaxing, peaceful, and repairing sleep each night.
Written by: Lauren Stewart
Related:
How to Ease Lower Back Pain Naturally
7 Herniated Disc Exercises
Ice Or Heat For Back Pain Relief
How can poor posture result in back pain
How to fix rounded shoulders
Corrective Exercise Specialist (NASM-CES), Certified Personal Trainer (NASM-CPT), Professional Dancer
As a long time back sufferer Leon found unique methods to alleviate his pain using natural methods including self massage, exercise/stretching and postural habits. He founded Backintelligence.com to empower others to fix their postures and ease their back pain from home.