Finally, Get Rid of Low Back Pain In Just 20-Min Sessions
Treat The Following From Your Home:
Chronic Low back pain that comes and goes randomly.
Muscle tightness and spasms.
Pain from Bulging discs or herniated discs
SI Joint pain and tightness
Sciatica symptoms
Hip instability
Hip tightness and pain
Postural misalignments
Weak Back and Core
Weak Glutes
Chronic stiffness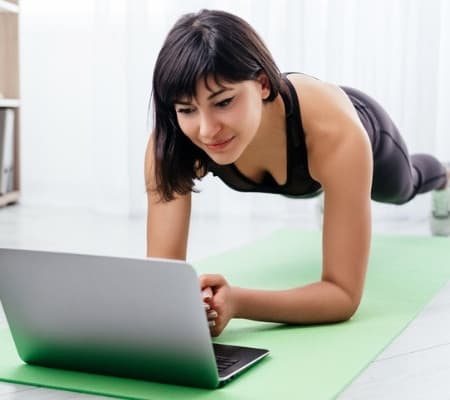 Do You Experience Any of the Following:
Can't sit and work for long periods of time
Let's face it most people have to sit for long periods of time when they work. The problem is that sitting can trigger low back pain, which makes it hard to stay productive throughout the day.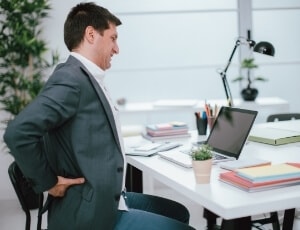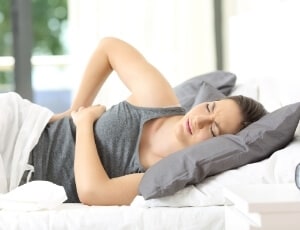 Hard to sleep with pain
Sleeping is the one time you wish you could rest your body and forget about the pain. But what if you've got lingering pain while sleeping? You're not going to wake up a happy camper, that's for sure.
You miss doing the physical activities you love
One of the worst things about low back pain is that you're no longer able to do the activities you enjoy including: Playing sports, cycling, working out at the gym and more.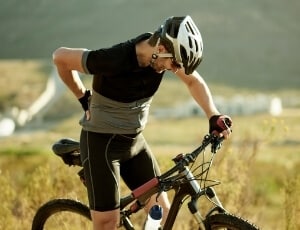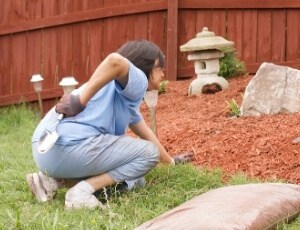 Can't garden/bend down without pain?
Pain can make it hard to do simple things like bending down and picking things up, which limits the activities you can do such as gardening and others.
You want to be able to Walk pain-free
Just the simple act of walking can be a challenge for people with persistent low back pain. This does not only limit individuals from doing things they enjoy, but it can also be mentally defeating.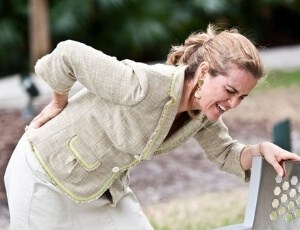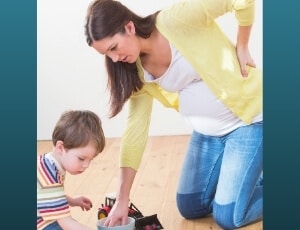 Hard to play with your kids
The last thing you'd want is not be able to horse around with your kids and help them develop by doing fun things with them.
Your Back is like Your Skin
Just like your skin gets old and wrinkly over time, your back and spine also ages over time.
It's usually referred to as: "Degenerative changes" in the discs and spine.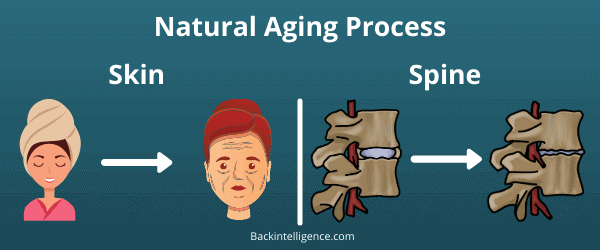 But you must understand that this is simply a natural part of aging, just like what happens to your skin...
And what do most of you do to take of your skin?
I'm betting you have a skin care routine? Complete with 7 facial creams, lotions and avocado serums!
And you very well know that you must perform your skin care routine often (preferably everyday), to continue having healthy and beautiful skin.
Just like a skin-care routine, you need to adopt a Back-Pain Maintenance routine that you can perform everyday.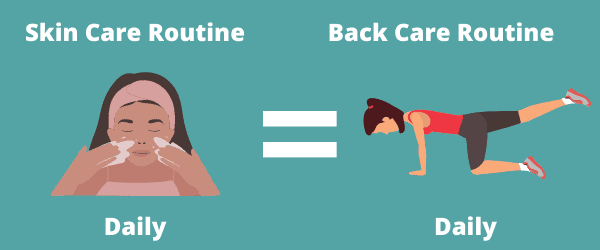 The truth is that the vast majority of low back pain sufferers need to proactively treat their pain, on their own, from the comfort of their home - daily.
You need to train your nervous system to dial down the pain receptors, and allow you to move in a pain-free range over time.
I'm talking about a thorough step by step program that can help you to attack your chronic pain head-on, that you can do from home, like your skin care routine (or brushing teeth!).
Adopt A Holistic Approach
Attack back pain from all dimensions
The biggest mistake people make is focusing only on the physical/exercise component of managing their back pain, but research has continuously shown that other factors such as: stress, emotional health and posture also play a huge role. We recommend adopting a holistic approach, where you focus on the following 4 dimensions, to tackle your pain from every angle possible: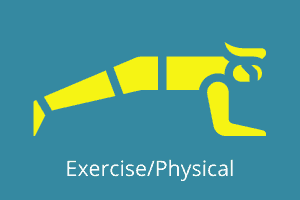 Physical Aspect - Exercise & Movement
The 1st dimension to treating chronic pain has to do with correcting certain muscle imbalances which refers to strengthening certain muscles and releasing other tight muscles. The key is to do effective exercises that are safe for your spine, that will desensitize your pain, and not lead to a flare up.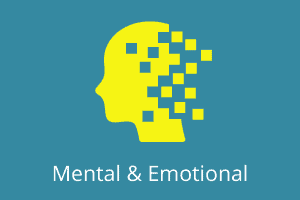 Mental & Emotional Aspect - Psychological Well Being
The 2nd dimension to addressing chronic pain is to focus on one's psychological health. This includes reducing your daily stress, how you breathe, the types of relationships you have and more. Research has shown that Mental and Emotional well being is just as important as the physical aspect in treating back pain.
Posture & Ergonomics
The 3rd dimension has to do with improving one's posture and ergonomics in all positions: sitting, sleeping and standing. Since most people sit for 8 hours a day, it is imperative to optimize every aspect of your workstation. Improving your posture and alignment will take pressure off your spine, and make you feel better overall.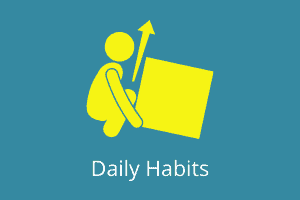 Daily Habits
The 4th dimension deals with things you do every single day, which could be contributing to your pain. This includes learning how to optimize what you're already doing, as well as what to avoid. Becoming aware of what NOT TO DO is just as important as knowing what to do.
Sit and get your work done in a timely, pain-free manner.
Bend down and pick things up without throwing out your back.
Get a restful night's sleep, without any discomfort.
Play sports and do all the physical activities you enjoy.
Walk long distances without triggering back pain.
Workout at the Gym and push your body to the limit.
Play with your kids without worrying about your low back.
Strengthen your core and butt muscles in a safe way.
Increase the range of motion in your hips.
Decrease the arch in your back, taking the strain off your low back.
Stop taking over-the-counter pills for good.
Learn how to hip hinge from hips rather than from low back.
Save yourself time and money by not having to visit various doctors.
Have extra energy to pursue new projects.
The Complete Low Back Fix
A step by step Low back program designed to Ease your low back pain, Strengthen your muscles and Restore mobility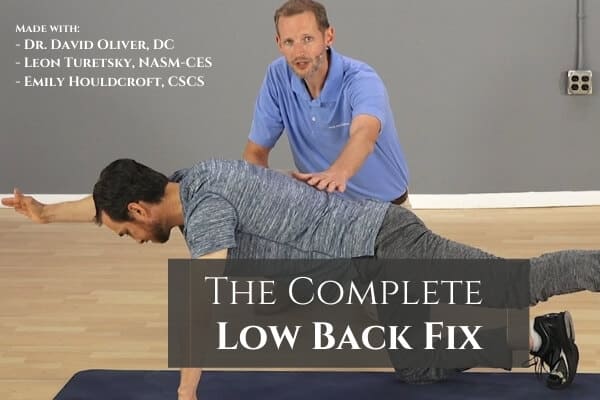 The Areas You'll Address:
Our course focuses on Strengthening and Stretching the muscles in these areas.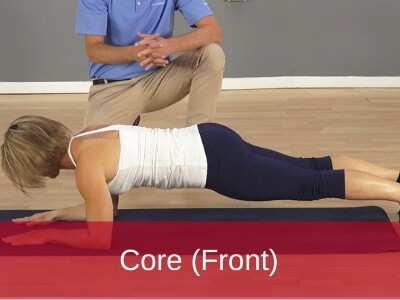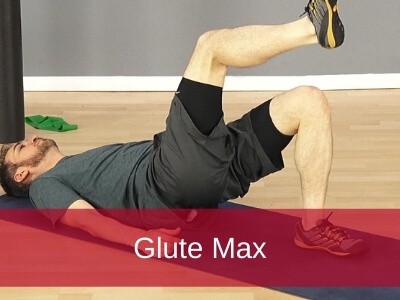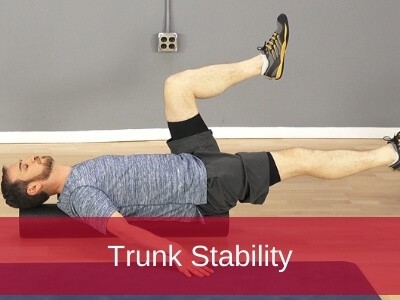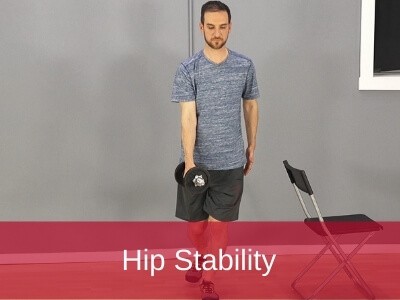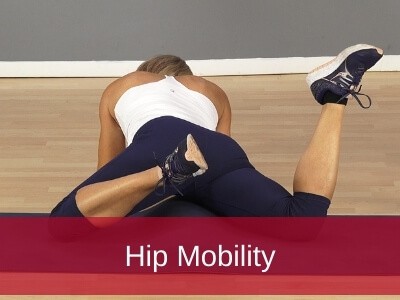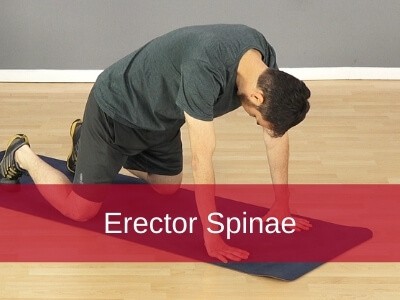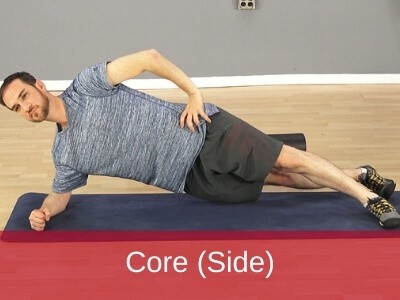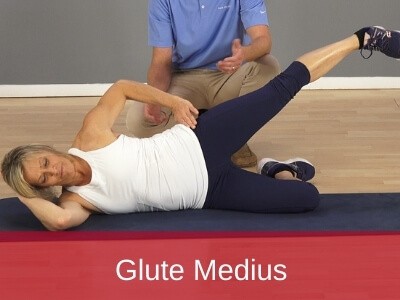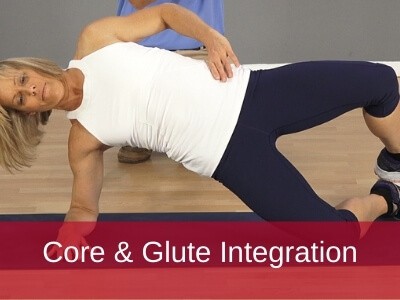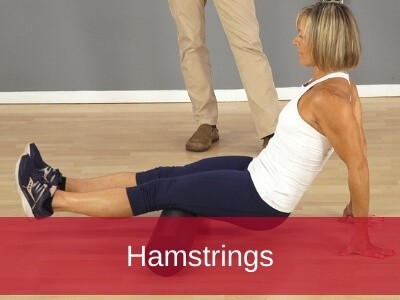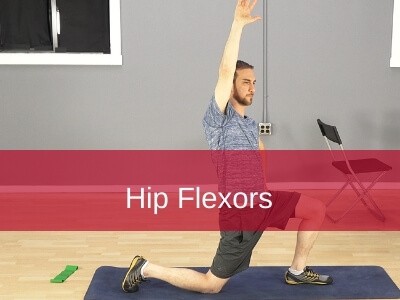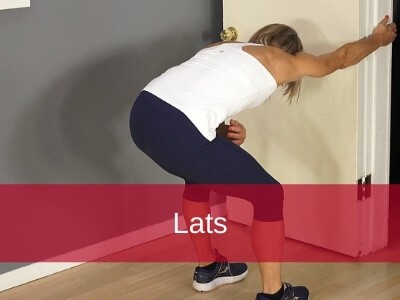 FIRST, Follow Our 4-Module Video Program:
This course is broken down into 4 video modules where each technique and exercise is broken down slowly and methodically. Dr. Oliver explain how to do each exercise with the right technique, where you should feel it, and the reps and sets to aspire for (While Leon and Emily demo it). We also included several progressions for the exercises to challenge you when you're ready.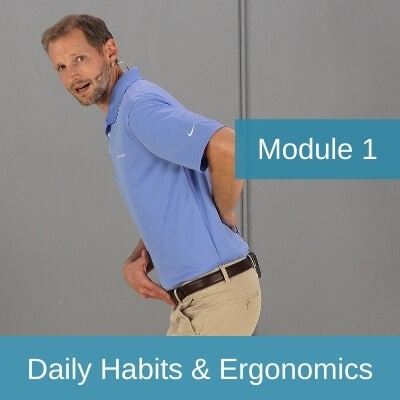 Module 1: Daily Habits, Mental Health & Ergonomics
Your psychological health and ergonomics have as much to do with your pain as the physical component. In this module you will learn about the exercises/activities to avoid, how to breath properly, stress management, proper sitting posture, how to set up your computer desk, how to drive, how to sleep with good posture and more.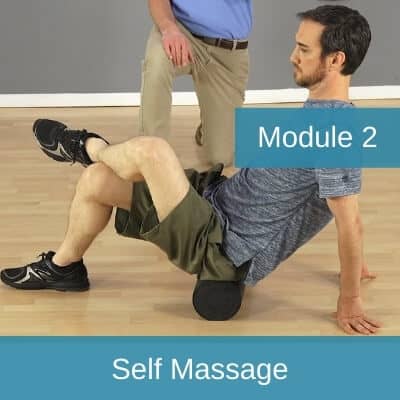 Module 2: Self Massage Overactive Muscles  (Alleviate Immediate Pain & Tightness)
The main goal of the Self Massage module is to help you release your tight/overactive muscles. These muscles need to be "quieted down" to relieve tension in your low back and to get rid of painful trigger points. The only tools we use here are a Massage ball and Foam roller.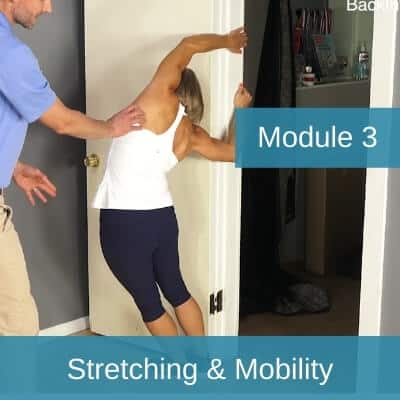 Module 3: Stretch Tight/Overactive Muscles & Increase Mobility
Right after Self Massage you'll go on to stretch the tight/overactive muscles. This will further help "release" the muscles that are too tight and cause you pain/discomfort. These muscles need to be stretched to improve your posture too. These will involve static stretches and specific mobility movements.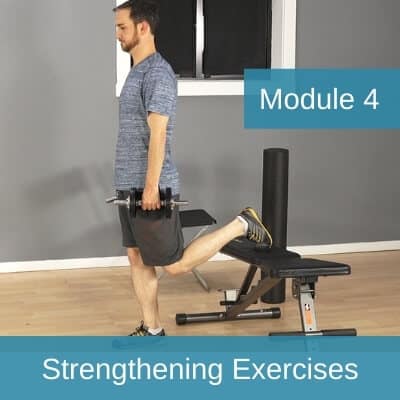 Module 4: Activate & Strengthen Weak Muscles (Corrective Exercises)
Now you will start to "activate" and "strengthen" the weak, underactive muscles with our unique corrective exercises. Once activated, these are the muscles that will help support your low back, spine and posture in your daily life.
Follow Along Video Sequences
The follow along videos put all the individual stretches and corrective exercises (taught in the individual modules) in an easy "follow with us" sequences. These are the videos you will use the most in your day to day. Simply press play and follow the program with us step by step!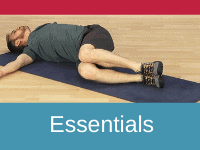 Essentials: Combining the most essential exercises in 17 min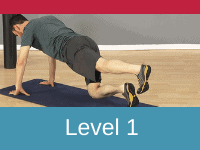 Level 1: Low Impact Rehab and Stability for the low back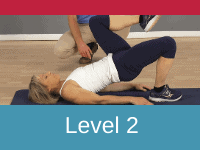 Level 2: Build Endurance and coordination in the Low Back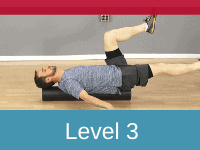 Level 3: Build strength and stamina in the low back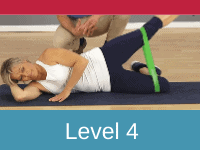 Level 4: Build strength and power in the low back
Watch the Plank Roll Video From Module 4: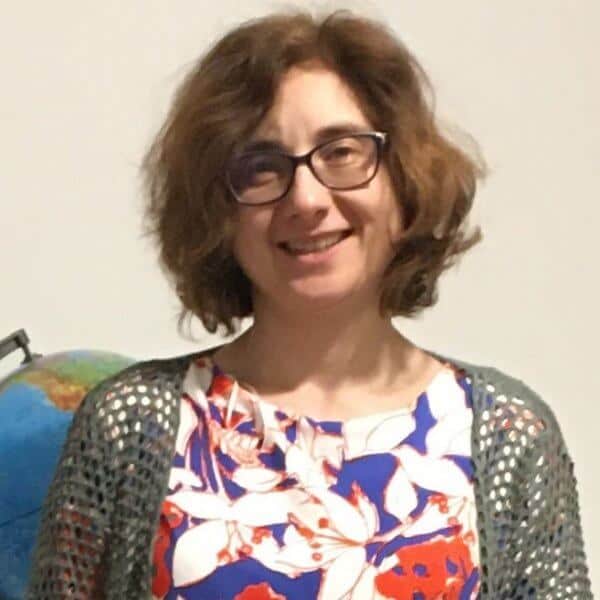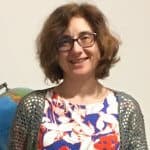 The course is the most comprehensive treatment of the physical aspect of chronic low back pain that I have come across. It is extremely effective. By the end of it my low back pain was reduced to a slight pinch, a slight sensation which has nothing to do with the years of pain (sometimes excruciating) I have endured.
Thinking of the amount of money I have spent on chiropractors and osteopaths, I am so sorry I did not know all this earlier. The combination of massage, stretching and strengthening was a game changer for me. You see, the chiropractors and osteopaths just adjusted me, some gave me stretching exercises, others advised me to use a foam roller or lacrosse ball in addition to stretching but nobody explained that it would be the combination of the three that would make a massive difference. I have also tried to exercise on my own or go to yoga classes but I always ended up in more pain and gave up. Obviously, it was a matter of doing the right exercises and doing them correctly. So I really appreciate that it is all so visual - that I am shown how to do the exercise and warned against mistakes.
- Lubomira Gramcheva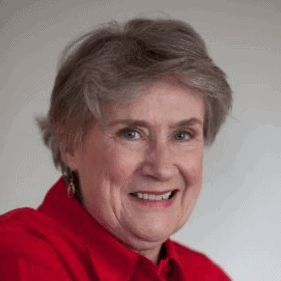 "This course is designed to assist people who are currently experiencing low back pain or wish to prevent it by strengthening the core, glutes and other muscles. The modules clearly  illustrate the correct and incorrect ways to perform each exercise. The detailed instructions and encouragement provided by Dr. Oliver ensures correct positioning. The exercises progress from basic to advanced, and most of them require no accessories, which is great!
Once I understood the individual exercises, I now rely on the six follow along videos, which combine all the exercises in 15 to 25 minute sequences - advancing in level of difficulty. They are designed for busy people with limited time."
- Paula H, Virginia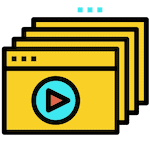 Step by Step Videos
You can watch all the videos online from anywhere, at anytime 24/7.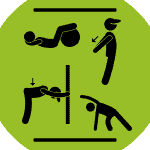 40+ Corrective Exercises
Learn specific corrective exercises and stretches not available anywhere else.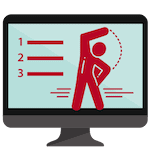 Follow Along Videos (5 Levels)
Use these on a daily basis. Just press play and do the exercises with us from your home!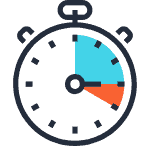 Only 20 Min/Day
We made sure to NOT include any unnecessary information. Our Follow Along videos take only 20-25 min at a time.
Neuromuscular Control
Our exercises are carefully chosen to "Re-Educate" the link between your nervous system and muscular system.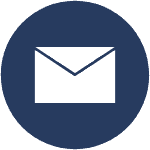 Email Q&A
If you have any questions about our exercises/methodology just email us and we'll be sure to advice you.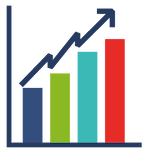 Progressions
For most exercises we included a more difficult variation to challenge you when you're ready.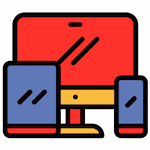 Compatible with all Devices
You can watch the videos on all the popular devices like pc, mac, ipad, iphone or android device.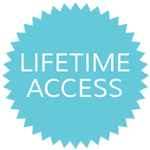 Forever Access
Once you purchase it, you'll get your username and password so you can access this course anytime online, FOREVER!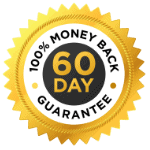 60-Day Money Back Guarantee
If you're not happy with this course for any reason, just email us within 60 days and we'll refund you every cent.
The Complete Low Back Fix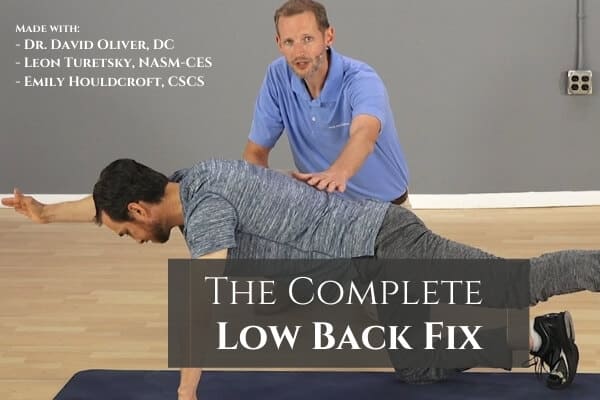 - Step by Step Exercise Videos
- Follow Along Videos
- Email Access for any questions
- And more
* You'll get Instant online access after payment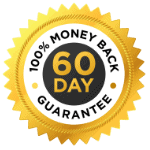 60-Day Money Back Guarantee
We believe in this course so much that we're willing to give you a 60-day money back guarantee. If you're not happy with this course for any reason, just email us for a full refund.