Don't Be A Slouch...
Fix Your Posture & Get out of Pain
* Takes only 20 min every other day!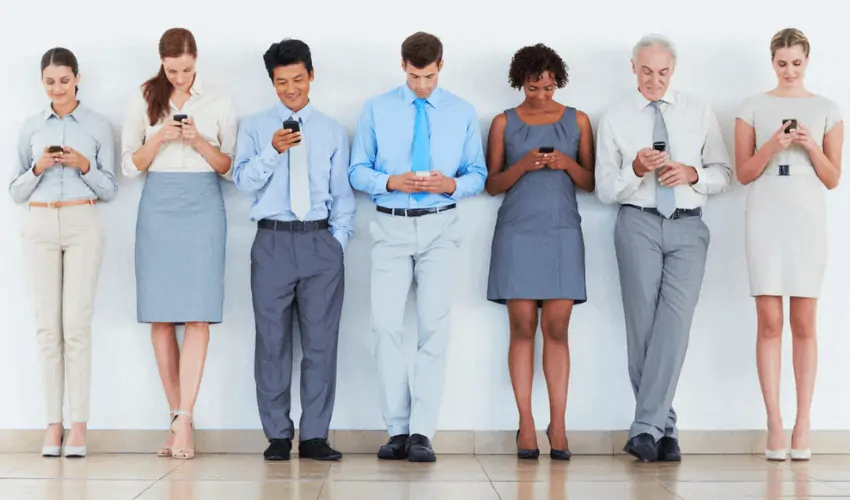 Just look around these days and you'll see most people looking down at their phones, hunching over their computers, and driving with terrible postures.
According to a study done by the International Journal of Physiotherapy and Research, between 66% and 90% of all population suffer from a "forward head posture".
This posture has many other names like "Hunchback", "Text neck", "Turtle neck", "Scholar's neck" and others.
No matter what you call it, this abnormal posture causes tightness/pain, depletes your energy, makes you look unattractive and stops you from doing the physical activities you love.
According to the same study:
---
"Every inch the head moves forward ADDS an extra 10 pounds of weight to your neck."
---
Yikes.
See, all this weight distorts your spine's natural alignment, creates movement dysfunctions and causes lingering pain...
What's more is that most people think that their forward head posture is an isolated issue... Separate from other physical and mental issues...
The reality is that this posture dysfunction can cause many other problems.
More explicitly, if your head protrudes forward, chances are that your shoulders are hunched also, and you are likely to have poor shoulder mobility, neck pain, headaches, low back pain, high stress, negative mood, low self esteem and more.
This is something I see almost no one talking about.
All these dysfunctions are related.
Do you have any of the following:
- Hunchback posture (Rounded shoulders & Forward head)
- Neck and shoulder stiffness/pain
- Poor shoulder mobility
- Shoulder blade pain
- Headaches
- Low back pain
- Bulging or Herniated discs
- Stress or Negative Mood
- Low Self-Esteem
- Aches and pains when you sit
- The need to constantly crack your neck and back?
- Can't raise your arm up over the shoulder?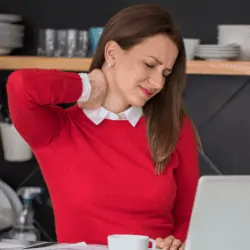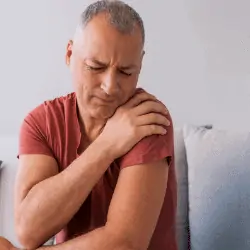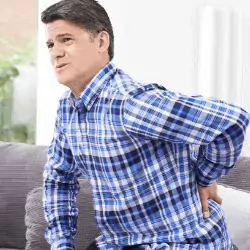 * These are all related issues and sometimes cause one another...
Our spines are meant to have a natural "S" shape curve to them.
This "S" shape curve ensures proper alignment and MINIMUM STRESS on your joints, muscles and ligaments.
Here's an image of a properly aligned spine: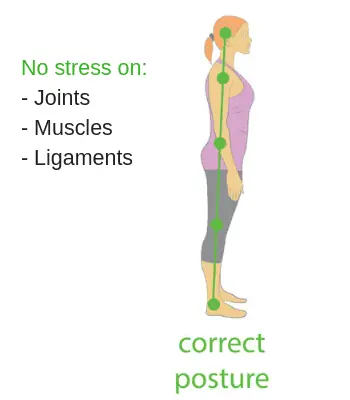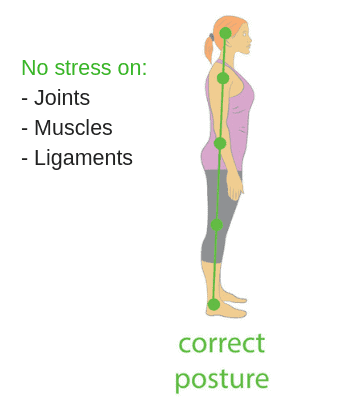 However, in today's society most people have something closer to a "C" shape spine curve.
This is an abnormal posture and places GREAT STRESS on the joints, muscles and ligaments in your upper back, neck and low back.
Here's an image of most people's posture: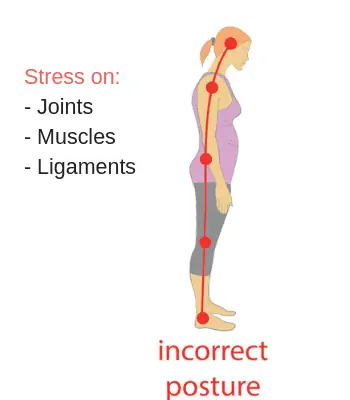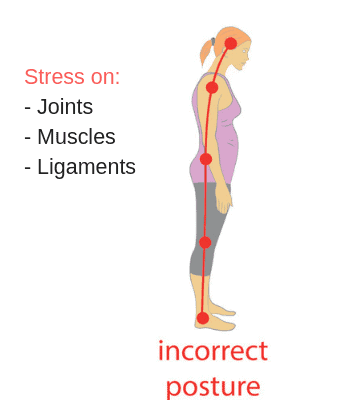 Because of your bad posture and alignment, your neck, shoulders and low back muscles have to work extra hard to maintain an upright position.
These "overworked" muscles (aka "Overactive muscles") become really tight and eventually lead to trigger points (muscle knots) in your neck and back area - causing pain and discomfort.
Now there's more...
This abnormal hunchback posture shuts off our "postural muscles" (Such as mid back muscles and rotator cuff), which weaken overtime, therefore only exacerbating the problem.
Beyond that, poor posture can also cause serious low back issues...
Poor posture puts a lot of stress on the low back muscles and ligaments - causing pain and tightness.
In addition, it compresses the discs of the spine - which can cause bulging discs and herniated discs.
So, I'll Just Stop Hunching, Alright?
It sounds simple enough right?
You might say - "So I'll just stop slouching and problem solved!"
"I'll bring the phone to my eye level, drive with my shoulders rolled back, etc."
If it was only that easy.
See, despite your best intentions, simply trying to stop hunching and not looking down WILL NOT WORK.
Don't get me wrong, you certainly need to adopt new good posture habits going forward and stop slouching.
But it will not be enough.
It took you years to get into this posture, it will a lot more to fix this.
There are 2 reasons for this:
Reason #1: Your Nervous System
You've already trained your NERVOUS SYSTEM (Over many years) to slouch when you read, to look down at your phone, to round your back when you vacuum, to wash dishes with bad posture. You need to retrain your nervous system and link it with your postural muscles - with corrective exercises and the right technique.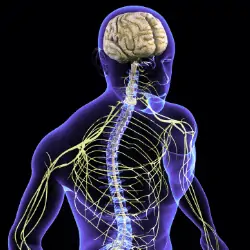 Reason #2: Muscle Imbalance
Despite your best intentions you can't simply "Straighten up" because of something called "Muscle Imbalance". Some of your muscles now are way too tight and overactive - causing painful muscle knots and pulling you into a bad posture. Then you have other muscles that are too weak and "underactive" and will need to be re-educated and strengthened in order to maintain your upright posture.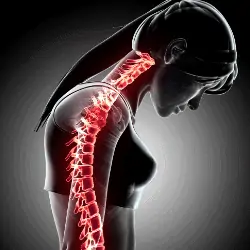 Here's a direct quote from the National Academy of Sports Medicine about Muscle Imbalances:
"If muscles are not balanced, then the associated joint is directly affected. For example, a muscle imbalance at the shoulder involving a "tight" pectoralis minor will pull or shift the shoulder forward into a rounding position."
Source
STEP 1: You'll need to learn how to setup proper ergonomics at your office, as well as use optimal alignment in everyday activities like: sitting, driving and sleeping.
STEP 2: You will need to release and stretch all the muscles that are "overactive" and tight - which pull you into a poor posture.
STEP 3: You will need to activate and strengthen all the muscles are that "underactive" and weak so that your body can hold itself in an upright posture for the long term.
* Most importantly, you'll need to learn the "proper technique" for every single exercise in order to train your Neuromuscular system correctly.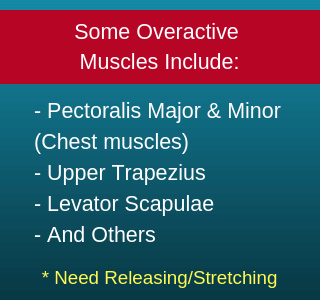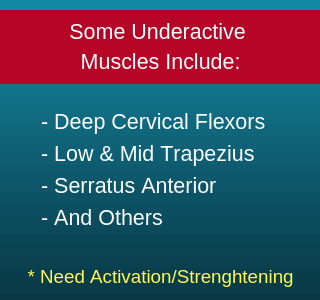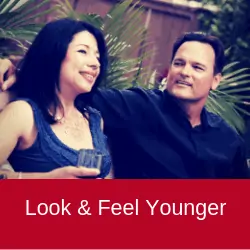 Look & Feel Younger, More Attractive
It's pretty obvious that a poor posture can make both men and women look older and less desirable. Once you fix your posture you'll feel better, look more attractive and have the confidence to go after your goals.
Play Sports/Stay Active - Pain Free
Have you been avoiding your physical activities because you're in too much pain? Once you correct your posture and get out of pain, you'll finally be able to pursue your favorite physical activity/sport. Not only that, but you'll be able to have fun and give it your all!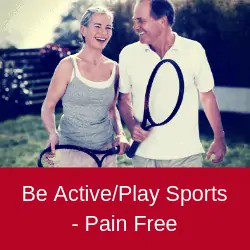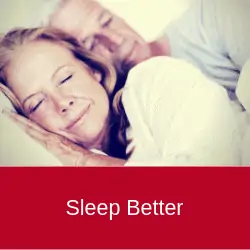 Get A Good Night's Rest
Sleeping with back and neck issues can be uncomfortable. Once you improve your posture you'll find yourself sleeping better and ready for your busy day ahead.
Be More Productive And Focused At Work
Being pain free will allow you to sit at your desk longer and get more work done. Instead of worrying about your "stiff neck", you'll be focusing on how to get more done with ease and attention to detail.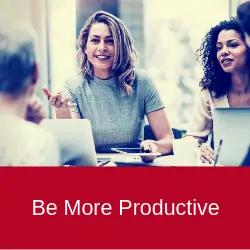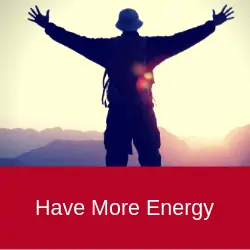 Have More Energy
Fixing your posture will get you out of pain and re-energize you in every aspect of your life. You'll find yourself more driven to pursue your goals and hobbies.
Fix Your Posture, Improve Ergonomics, Get Rid of Back & Neck Pain, and Increase Your Range of Motion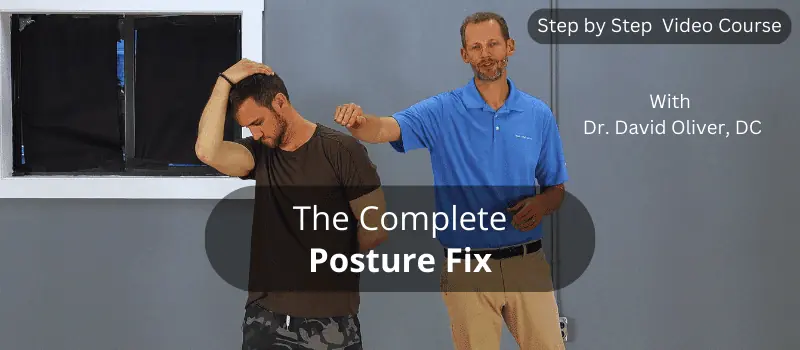 Created by the Back Intelligence team:
- Dr. David Oliver (Chiropractor & Rehab Specialist)
- Emily Houldcroft (BS, CSCS, CFSC, CPT )
- Leon Turetsky (Pro Dancer, NASM-CES, NASM-CPT)
The Complete Posture Fix is a "DO-IT-YOURSELF" video course that you can do from your home, anytime! As soon as you enroll you'll get instant online access to the entire program.
This Course Will Help You:
Fix your Rounded shoulders and Forward head posture
Stop pain from Back, Neck and Shoulders
Get rid of Neck pain/stiffness
Improve your Mood and decrease Stress
Increase your Self-Esteem
Increase Shoulder & Neck range of motion
Relieve Shoulder Impingement
Ease low back pain
Avoid getting Bulging discs and Herniated discs
Get rid of Shoulder blade pain and tightness
Get rid of painful trigger points
Stop Headaches
Look and Feel younger
The Areas You'll Address:
Back and neck dysfunctions are related to one another and need to be addressed together. Our video course focuses on stretching and strengthening the muscles in these areas: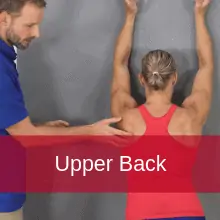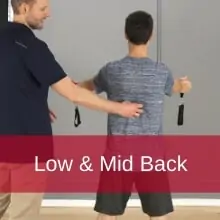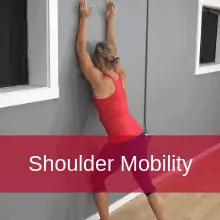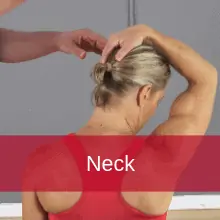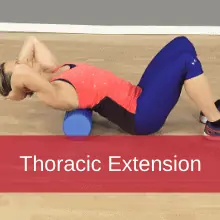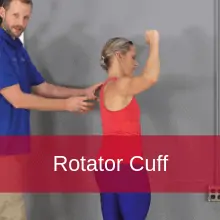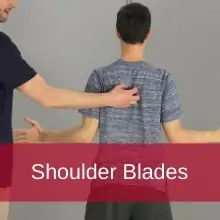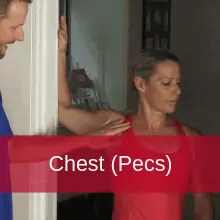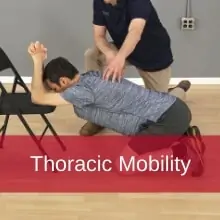 FIRST, Follow Our 4-Module Video Program:
This course is broken down into 4 video modules where each technique and exercise is broken down slowly and methodically. Dr. Oliver explain how to do each exercise with the right technique, where you should feel it, and the reps and sets to aspire for. We also included several progressions for the exercises to challenge you when you're ready.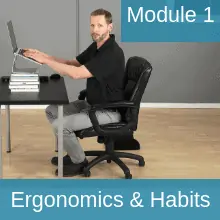 Module 1: Ergonomics & Posture Habits
In this module you will learn practical ways to improve your ergonomics and alignment. Dr. Oliver will show you the proper sitting posture, how to set up your computer desk, how to drive with good posture, how to sleep with good posture and more.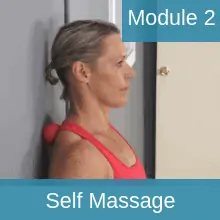 Module 2: Self Massage Overactive Muscles  (Alleviate Immediate Pain & Tightness)
The main goal of the Self Massage module is to help you release your tight/overactive muscles. These muscles need to be "quieted down" in order to fix your posture and get rid of painful trigger points. The only tools we use here are a Massage ball and Theracane (Massage stick), but you can also use just a tennis ball or your fingers if you don't have these tools.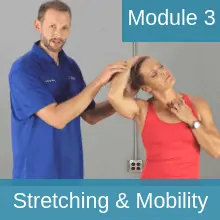 Module 3: Stretch Tight/Overactive Muscles & Increase Mobility
Right after Self Massage you'll go on to stretch the overactive muscles. This will further help "release" the muscles that are too tight and tend to pull you out of alignment. These will involve static stretches and specific mobility movements.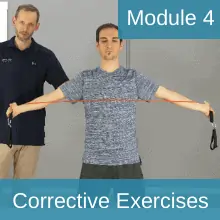 Module 4: Activate & Strengthen Weak Muscles (Corrective Exercises)
Now you will start to "activate" and "strengthen" the weak, underactive postural muscles with our unique corrective exercises. Once activated, these are the muscles that will help support your upright posture long term.
3 Follow Along Video Sequences
* Only takes 13-25 min at a time
The follow along videos put all the individual stretches and corrective exercises (taught in the individual modules) in an easy "follow with us" sequences. These are the videos you will use the most in your day to day. Simply press play and follow the program with us step by step!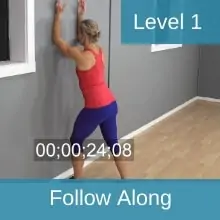 Follow Along Video Level 1 (23 Min)
Level 1 Follow Along program includes the stretches and corrective exercises suited to beginners who are just starting to work on their posture. These are easy enough for anyone to get started with!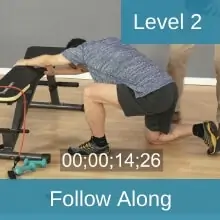 Follow Along Video Level 2 (25 Min)
The level 2 follow along sequence is just a step above in the difficulty of the stretches and corrective exercises presented. This is suitable for the folks that have mastered the Level 1 sequence and are looking for greater challenge.
Also Included: 13-Min Essentials Follow Along Video
Short on time? We also included a shorter 13-min follow along routine for when you don't have time to do the longer follow along videos (above). Here you'll do only the most essential, effective exercises and stretches.
A Printable PDF of all the Exercises
While we recommend you watch the videos for all the details, we also included a beautiful PDF with all the exercises, step by step instructions and images, that you can print out for reference.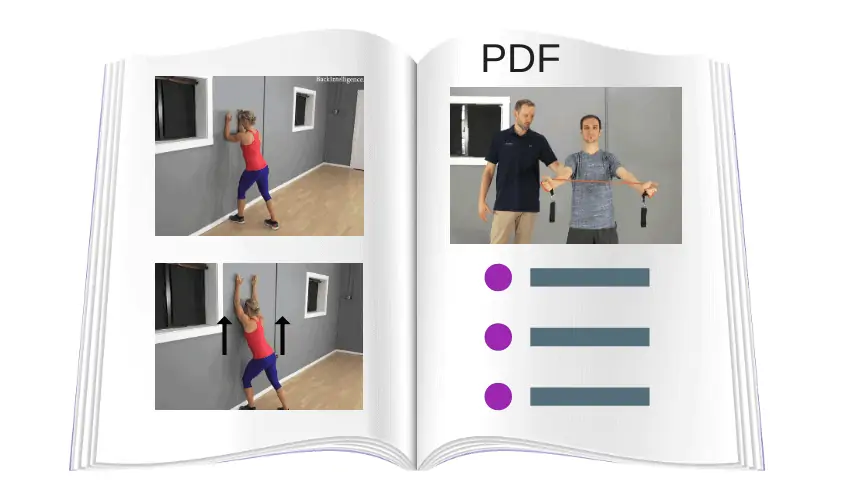 Included With Your Course: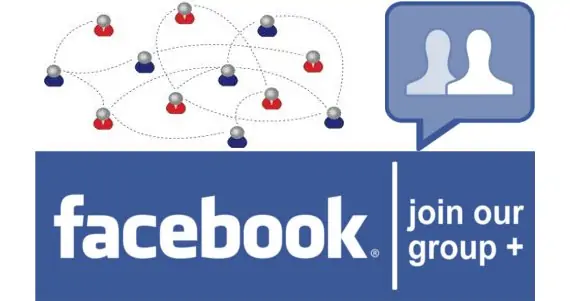 10-weeks of Private Facebook Group
Ask questions inside the group, get feedback from other students, and establish accountability. In addition, Leon will answer your questions inside the group.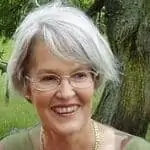 "Having spent decades in front of a computer with the resultant poor posture, neck pain and headaches, I enrolled for this course and have been very pleased with every aspect.
I have tried other on-line exercise regimes but none have combined different modules (ergonomics, self massage, stretching and strengthening) in such a simple easy-to-follow format as this course.
After completion of the modules, being able to use the 20-min "Follow Along" videos is a highlight for me. Dr Oliver's demonstrations and explanations are extremely well presented, concise and to the point. I would not hesitate to recommend to anyone with similar pain issues and I look forward to further progress (at my own pace) in the months to come."
- Linda Devaney, New Zealand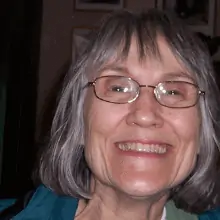 "I wanted to improve my forward head posture. I am happy to say that I learned so much from this course.  More importantly, I now have the tools to help me increase my mobility as I age.  I realize how important posture is to being able to breathe, walk and feel good.  I would recommend this program to all. I am 75 years old and want to be able to enjoy life.
Dr. Oliver, Emily and Leon demonstrated the exercises so well.  What I really like is that I can go back to watch them as much as I want.  Also, there are follow-along videos that I can use on a daily basis."
- Mary Gehrke, Idaho, USA
And it will NOT cost you $1000/Year...
| | | |
| --- | --- | --- |
| | The Complete Posture Fix | Doctors / Massage Therapists |
| Pain Relief |   |   |
| Expert Advice |   |   |
| Step by Step Videos |   |   |
| 20-Min Sessions / Day |   |   |
| Watch on Any Device |   |   |
| Long Term Fix |   |   |
| One Time Investment |   |   |
| Email Access For Questions |   |   |
| Money Back Guarantee |   |   |
| Your Total Investment | $147 One Time Payment | $750-2000 Per Year |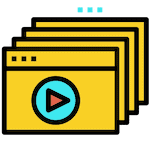 Step by Step Videos
You can watch all the videos online from anywhere, at anytime 24/7.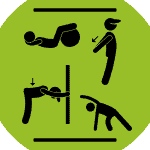 20+ Corrective Exercises
Learn specific corrective exercises and stretches not available anywhere else.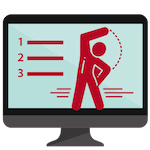 Follow Along Videos (2 Levels)
Use these on a daily basis. Just press play and do the exercises with us from your home!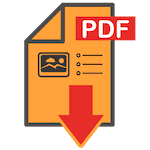 PDF of all Exercises
You'll get a beautifully made, printable PDF with high quality images showing how to do every exercise.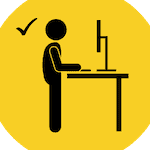 Good Posture Habits
Get tips on how to maintain your posture when sitting, standing, sleeping and driving!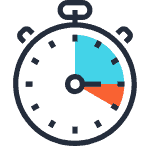 Only 20 Min/Day
We made sure to NOT include any unnecessary information. Our Follow Along videos take only 20-25 min at a time.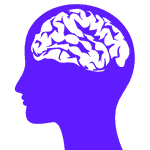 Neuromuscular Control
Our postural exercises are carefully chosen to "Re-Educate" the link between your nervous system and mascular system.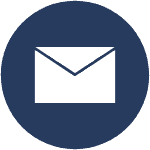 Email Q&A
If you have any questions about our exercises/methodology just email us and we'll be sure to advice you.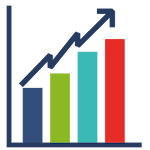 Progressions
For most exercises we included a more difficult variation to challenge you when you're ready.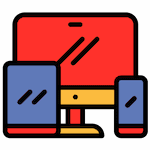 Compatible with all Devices
You can watch the videos on all the popular devices like pc, mac, ipad, iphone or android device.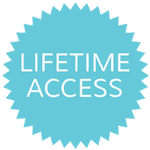 Forever Access
Once you purchase it, you'll get your username and password so you can access this course anytime online, FOREVER!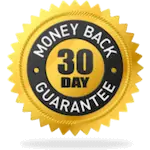 30-Day Money Back Guarantee
If you're not happy with this course for any reason, just email us within 30 days and we'll refund you every cent.
Watch The "Shoulder Flexion" Exercise From Module 4: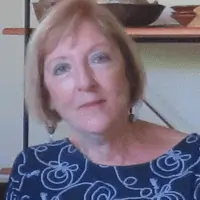 "I am so very happy that I discovered this course as I was very concerned about my forward head posture and I knew that there must be suitable exercises online somewhere that I could do at home.
This course has everything I wanted and more. I have learnt so much about causes and different muscles in the neck and shoulders that I never knew before and having that information in mind as I follow the exercises it has made me even more motivated.
Even though I am just beginning the course I have noticed my neck feeling more relaxed already and look forward to following the course at my own pace especially with such likeable teachers as Leon and Dr Oliver."
- Robyn Hattemore, New South Wales, Australia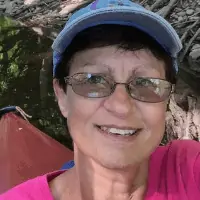 "I've enjoyed every minute of this course and have felt a big shift in my pain level and range of motion. I would highly recommend anyone with disability of arthritic nature to enroll and follow through on the progressive healing and exercises provided. My increased ability to move, bend ,sit and walk have all lessened the pain I was in. I'm so grateful to have found this healing journey."
- Jean Wilcox
PLUS, Get These Bonuses (100% FREE) When You Enroll Today: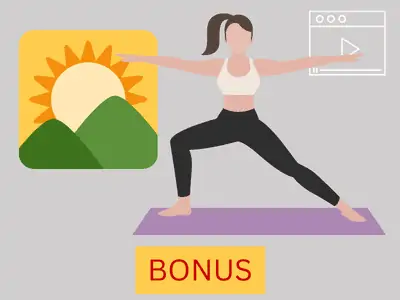 BONUS #1: Morning Back Pain Relief Follow-Along (Video)
Most people's backs are stiff in the morning. With this easy follow-along sequence you'll loosen up your muscles and energize your body for the day ahead.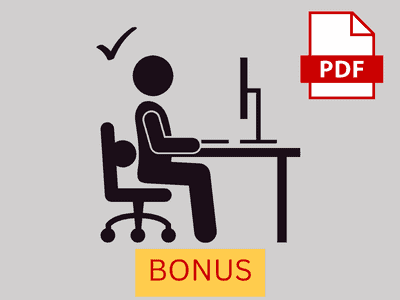 BONUS #2: 10 Tips To Setup Your Sitting Workstation (PDF)

Sitting all day at a desk with poor ergonomic setup can ruin your posture and cause back pain. Get all the essential tips to setup your workstation properly in a PDF.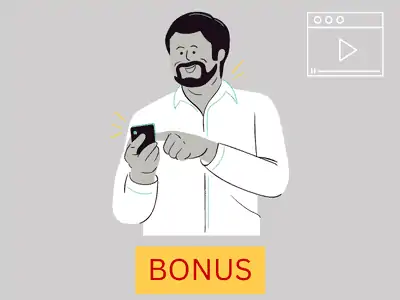 BONUS #3: Correct Way To Use Your Phone To Prevent Poor Posture (Video)

The average American spends 4 hours/day on their phone. We will show you how to read, text and play on your phone without killing your posture.
- Step by Step Exercise Videos
- Follow Along Videos
- PDF with all exercises (With Images)
- Email Access for any questions
- PLUS: 10-weeks of Private Facebook Group
- BONUS #1: Morning Back Pain Relief Follow-Along
- BONUS #2: Setup Your Workstation
- BONUS #3: How To Use Your Phone Properly
- And more
* You'll get Instant online access after payment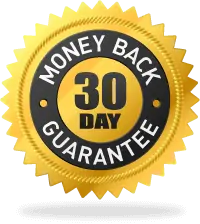 30-Day Money Back Guarantee
We believe in this course so much that we're willing to give you a 30-day money back guarantee. If you're not happy with this course for any reason, just email us for a full refund.