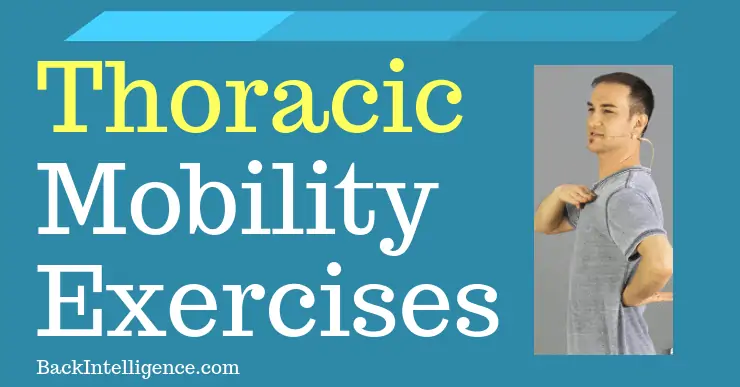 In today's video I (Leon) show 3 easy Thoracic Mobility Exercises that you can do at home or at the office.
The Thoracic spine refers to the Upper back and mid back area – which often gets really tight.
This study found that Thoracic Kyphosis (Hunched posture) increases with age – Especially after 40 years of age.
And another study noted that as we age our Thoracic spines lose mobility in all directions.
Benefits of Thoracic Mobility Exercises:
– To correct your rounded shoulders and fwd neck posture, you need to have some motion your upper back area.
– Release tightness and pain in the shoulder blades and upper neck.
– Increase your range of motion.
– Open up your chest.
– To lift weights with proper technique.
– Stretch out your lats, triceps and shoulder blades.
Video Showing The Exercises:
4 Thoracic Mobility Exercises (From Video)
Thoracic Exercise #1 – Standing Extensions: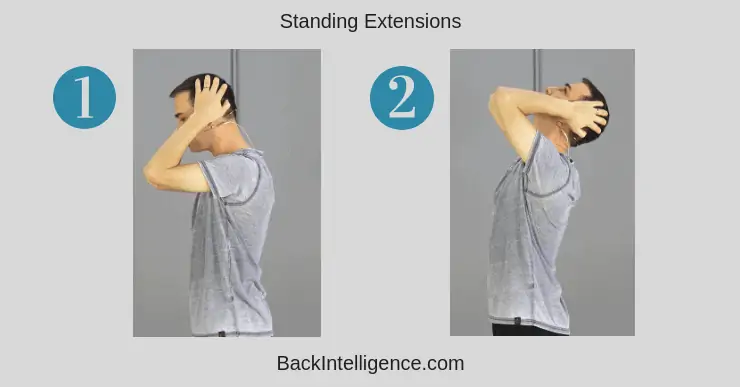 How to do it:
– Draw your stomach in, stretch your spine, and stand upright.
– Put both of your hands just behind your ears.
– Bring your elbows and head down – with the elbows pointing down.
– Now using your mid-upper back area, extend your spine up – trying to point elbows to ceiling.
– Do 10-20 Extensions at a time.
* It's a small movement.
* Don't arch your low back.
Variation of the above – Extension Over Chair: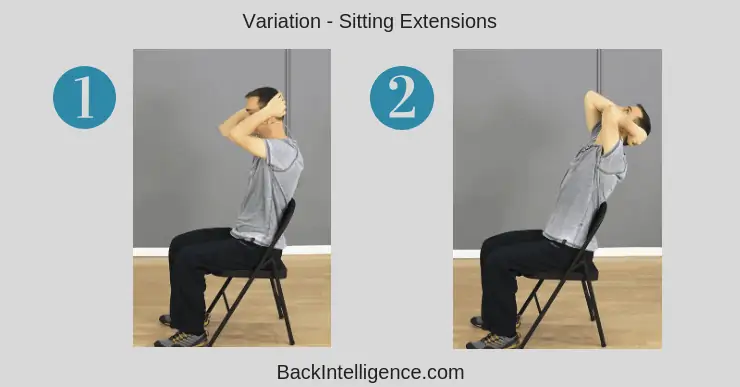 How to do it:
Same as exercise above, but sitting in a chair.
Thoracic Exercise #2 – Foam Roll Outs: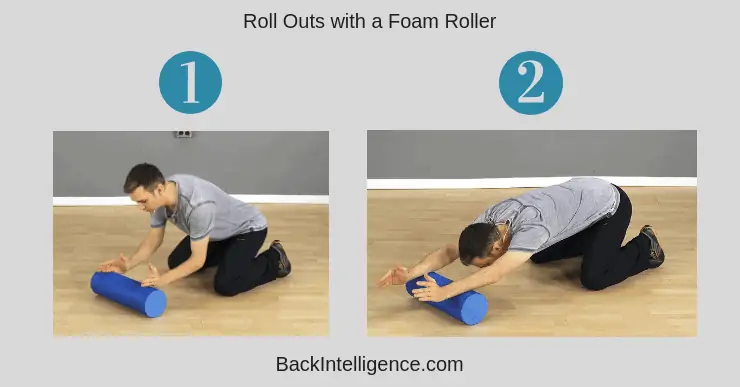 How to do it:
– Kneel down on both knees, and have your hips close to your heels.
– Place both hands on a foam roller, directly in front of you.
– Roll your arms forward on the foam roller, and try to extend your elbows fully.
– Hold for 2 seconds at full extension
– Roll out 10 times, and on the 11th time hold extension for 30-60 sec.
– Repeat 2-3 times.
* Keep your butt close to your hips
* Tuck your pelvis in (Posteriorly) and don't arch your low back
Recommended Program:
The Complete Posture Fix (With Dr. Oliver)
– Fix your fwd head and rounded shoulders posture, ergonomics, get out of pain and increase your mobility.
Learn More
Thoracic Exercise #3 – Chair Extension: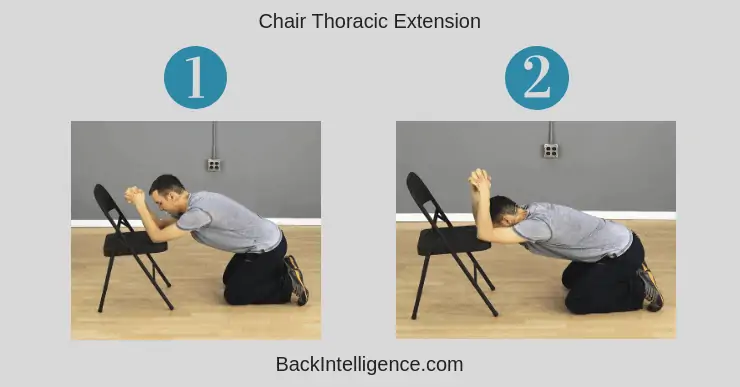 How to do it:
– Kneel down on your knees in front of a chair.
– Place both of your elbows on the chair.
– Slowly lean away from the chair and sink into your hips.
– Feel the stretch in your upper back, triceps and shoulder blades.
* Keep your butt close to your hips
* Tuck your pelvis in (Posteriorly) and don't arch your low back
Related:
Reverse Plank Bridge Posture Exercise
Is Yoga good for back pain?
Proper Sitting Posture Tips
Exercises to improve your posture
Low back and core exercises
Sources:
https://www.ajronline.org/doi/pdf/10.2214/ajr.134.5.979
https://www.tandfonline.com/doi/abs/10.3109/09593988709044180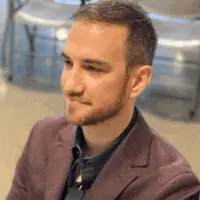 Corrective Exercise Specialist (NASM-CES), Certified Personal Trainer (NASM-CPT), Professional Dancer
As a long time back sufferer Leon found unique methods to alleviate his pain using natural methods including self massage, exercise/stretching and postural habits. He founded Backintelligence.com to empower others to fix their postures and ease their back pain from home.