Sciatica and Piriformis Syndrome have identical symptoms that run down the back of leg (sometimes all the way down to the foot) and can cause sharp pain, tingling, numbness and more.
But these are actually two different conditions that need to be treated differently. In today's video Dr. Oliver shows you Self-Tests that you can fo to figure out which of these you might have.
The difference Btw Piriformis Syndrome And Sciatica:
Related:
To treat Piriformis Syndrome go here
To treat Sciatica go here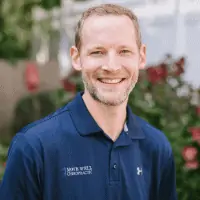 Dr. Oliver has been practicing in Massachusetts since 2007. He is a graduate of Marist College where he received a Pre-Med Bachelor of Science degree in Biology. Dr. Oliver then went on to pursue his chiropractic career by attending Palmer College of Chiropractic West, where he graduated Cum Laude. Dr. Oliver has his diploma in rehabilitation, which allows him to combine rehab and corrective exercise with traditional chiropractic treatment. This gives his patients better long term results.