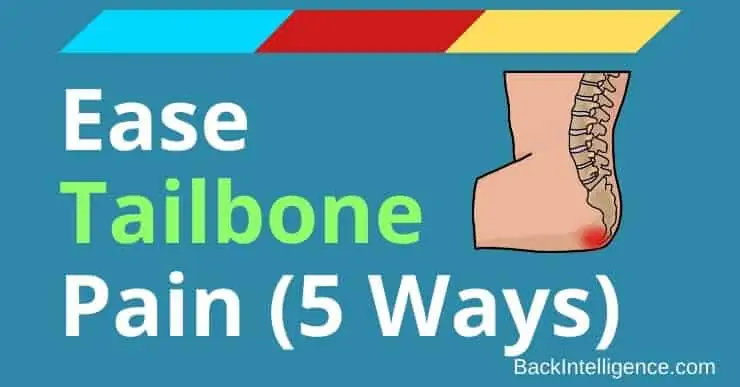 In this video, Dr. Oliver shares 5 ways to ease tailbone pain naturally. When we talk about the tailbone what we're really describing is the coccyx bone which is right at the base of you spine.
Tailbone pain is typically worst when you are sitting because it puts more pressure on that area. It usually occurs for these reasons:
A fall where you land on your tailbone
Sitting on hard surfaces for extended periods
Anything that puts repetitive or excessive pressure on your tailbone
What we are trying to achieve with each of these natural methods for relieving tailbone pain is:
Stopping the irritation that is causing pain
Self Massaging the muscles in the area
Stretching to reduce the irritation caused by tight muscles
Now, let's talk about how you can deal with this pain.
Recommended Program:
The Complete Posture Fix (With Dr. Oliver)
Fix your Rounded shoulders & Fwd Head posture, get out of pain and increase your mobility.
Learn More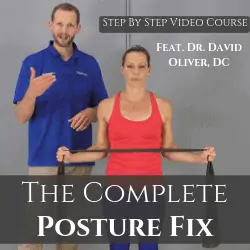 5 Ways to Ease Tailbone Pain
#1 – Ice It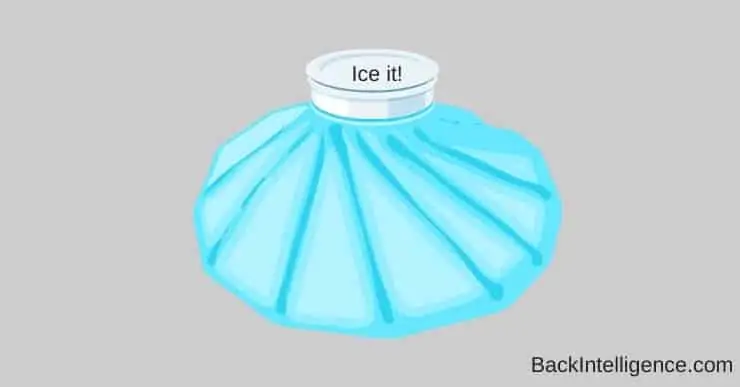 If you're feeling pain and the area is inflamed, the first thing you should do is apply ice. For this particular area, apply ice for 20 minutes, remove it off for at least 1 hour, and then repeat as needed. This will help reduce the inflammation.
– Do NOT sit while you are icing. This will only cause more pressure on your tailbone. You should lay down while you are applying an ice pack.
#2 – Self Massage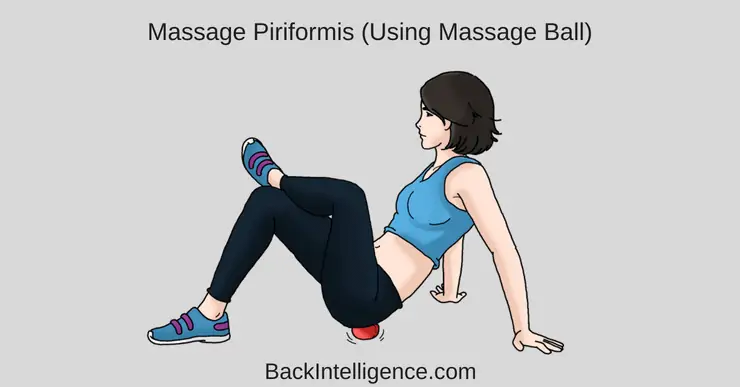 One of the consequences of Tailbone pain is that the muscles in the area can tighten up. These muscles include your glutes, piriformis, and hip rotators. You can massage these muscles by applying pressure with a massage ball, or a foam roller – to reduce the tension.
– Please note, we don't want to massage the bone directly, but rather the muscles in the area that are tight.
#3 – Reduce Pressure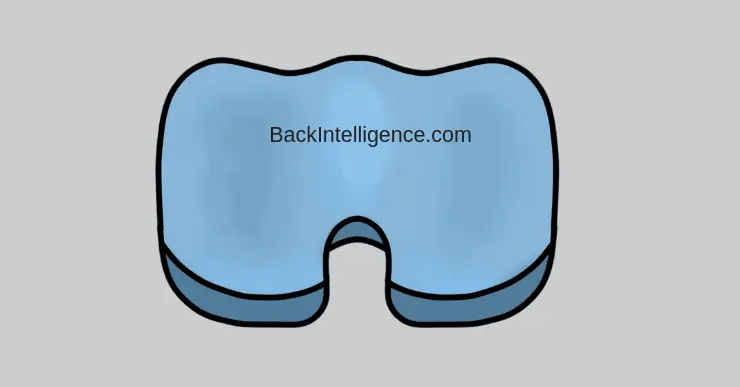 One of the most important things you need to do is to stop irritating your tailbone. Since sitting tends to cause the most pressure, you should eliminate or reduce the amount of time you spend sitting. If that's not possible, there are special pillows you can purchase.
Look for a pillow that has a hole right where your tailbone is located. You can also try sitting on an airplane neck pillow or anything else that will help reduce the pressure. You can use it at your desk, in your car, or anywhere else you'll be sitting, especially with hard surfaces.
#4 – Cat & Cow Stretch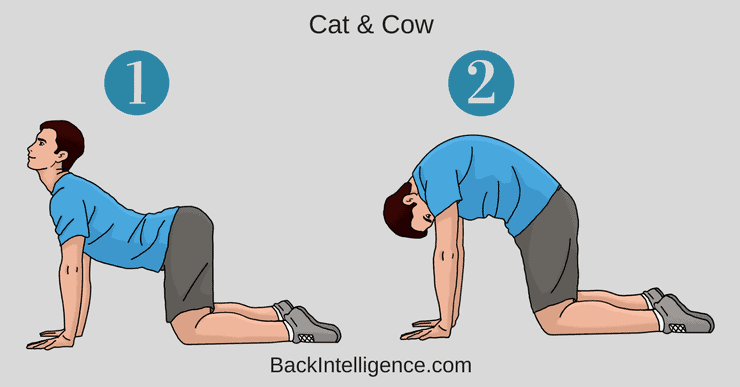 Another way to help calm the area is by light stretching.
When you put movement in an area that doesn't hurt, it tends to heal quicker and feel better faster.
The first stretch is the Cat-Cow. This stretch takes your spine through full ranges of motion to reduce the tone in that area. By mobilizing your lumbar spine and pelvis, you will decrease the stress on your tailbone. You can do a version of the Cat-Cow while seated too.
– Most of the movement for this stretch comes from tucking and untucking your pelvis.
Watch video of how to do Cat & Cow here.
#5 – Figure-4 Stretch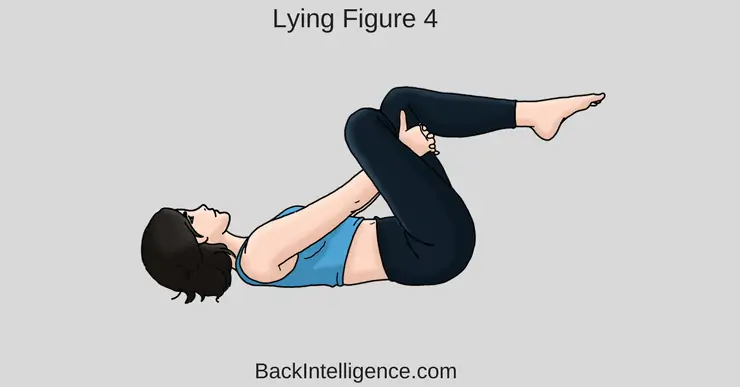 The second stretch you can do is a Figure-4. You'll lay on your back for this, but make sure you're not putting any pressure on your tailbone. Try to lay on a soft surface or put a towel/pillow if needed.
Hold this position for 20-30 seconds so that you can feel the stretch through your glutes. If it triggers the pain in your tailbone then this is not a good stretch for you to do.
Related:
7 Stretches for Lower Back Pain
Relieve Tailbone pain when sitting
6 Exercises to strengthen lower back and core muscles
Pulled Muscle In Lower Back Treatments & Exercises
How To Ease Lower Back Pain Naturally – 6 Main Treatments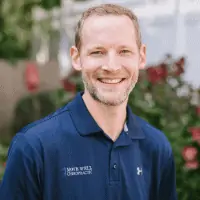 Dr. Oliver has been practicing in Massachusetts since 2007. He is a graduate of Marist College where he received a Pre-Med Bachelor of Science degree in Biology. Dr. Oliver then went on to pursue his chiropractic career by attending Palmer College of Chiropractic West, where he graduated Cum Laude. Dr. Oliver has his diploma in rehabilitation, which allows him to combine rehab and corrective exercise with traditional chiropractic treatment. This gives his patients better long term results.