If you sit at a desk all day and lead a sedentary lifestyle, you may have a posterior pelvic tilt.
While a posterior pelvic tilt isn't as common as an anterior pelvic tilt, it still affects a lot of people and can have some pretty serious consequences. [Read more…] about How To Fix Posterior Pelvic Tilt – Stretches & Exercises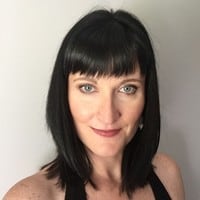 Licensed chiropractor, DC (Owner of Forme Clinic, Stoney Creek, ON, L8G 1B9)
Dr. Shaina McQuilkie graduated from Brock University in 2004 with a Bachelor of Kinesiology (Honours). She then attended D'Youville College, in Buffalo, New York and obtained her Doctorate of Chiropractic Degree in 2008. After graduating, Dr. McQuilkie practiced in a multi-disciplinary healthcare facility based in Hamilton, Ontario gaining experience treating a variety of musculoskeletal injuries.