Anterior pelvic tilt (aka lower crossed syndrome) is a common condition that affects many of my patients.
A study published in Manual Therapy found that up to 85% of males and up to 75% of females have an anterior pelvic tilt, even if they're not experiencing symptoms. [Read more…] about How To Fix Anterior Pelvic Tilt Posture – 10 Exercises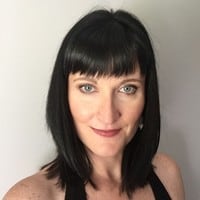 Licensed chiropractor, DC (Owner of Forme Clinic, Stoney Creek, ON, L8G 1B9)
Dr. Shaina McQuilkie graduated from Brock University in 2004 with a Bachelor of Kinesiology (Honours). She then attended D'Youville College, in Buffalo, New York and obtained her Doctorate of Chiropractic Degree in 2008. After graduating, Dr. McQuilkie practiced in a multi-disciplinary healthcare facility based in Hamilton, Ontario gaining experience treating a variety of musculoskeletal injuries.