In the modern workplace, many workers spend more than 50% of their workday in a seated position.
Our bodies were built to move and yet we are spending an increasing amount of time in sedentary environments that minimize our physical activity levels, and also require us to sit for prolonged periods of time.
And, if you're like most people, you're likely to have poor posture while you're sitting which puts you at risk for neck and back pain, muscle stiffness, decreased mobility, poor balance, and decreased athletic performance to name a few. [Read more…] about Proper Sitting Posture At A Desk – 10 Tips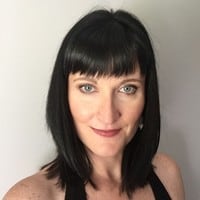 Licensed chiropractor, DC (Owner of Forme Clinic, Stoney Creek, ON, L8G 1B9)
Dr. Shaina McQuilkie graduated from Brock University in 2004 with a Bachelor of Kinesiology (Honours). She then attended D'Youville College, in Buffalo, New York and obtained her Doctorate of Chiropractic Degree in 2008. After graduating, Dr. McQuilkie practiced in a multi-disciplinary healthcare facility based in Hamilton, Ontario gaining experience treating a variety of musculoskeletal injuries.