If you've ever suffered with Sacroiliac (SI) Joint pain, you know just how debilitating it can be – it can make simple, every day tasks such as rolling over in bed, or getting in and out of your car difficult, and can seriously affect your quality of life.
Luckily, with the right sacroiliac joint exercises (below) you can get relief. [Read more…] about Sacroiliac Joint Exercises For Pain Relief (SI Joint)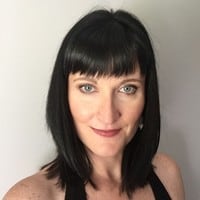 Licensed chiropractor, DC (Owner of Forme Clinic, Stoney Creek, ON, L8G 1B9)
Dr. Shaina McQuilkie graduated from Brock University in 2004 with a Bachelor of Kinesiology (Honours). She then attended D'Youville College, in Buffalo, New York and obtained her Doctorate of Chiropractic Degree in 2008. After graduating, Dr. McQuilkie practiced in a multi-disciplinary healthcare facility based in Hamilton, Ontario gaining experience treating a variety of musculoskeletal injuries.