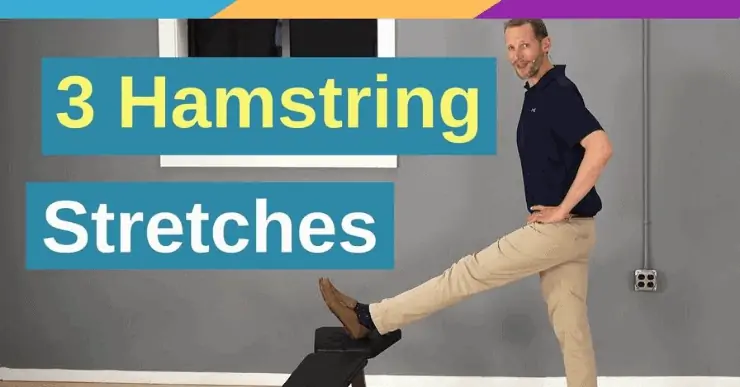 Hamstring tightness is very common. The sensation of "tight hamstrings" can lead to low back pain, postural dysfunctions, as well as general pain.
In the video below, Dr. David Oliver, DC will go over 3 ways to stretch your hamstrings in an effective and safe way.
Related Course:
The Complete Low Back Fix (With Dr. Oliver, DC)
Ease your Low back pain, gain mobility and get back to the things you enjoy doing.
Learn More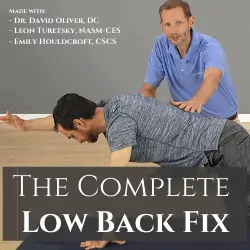 First, Start with Self Massage
AKA foam rolling. This isn't intended to lengthen your hamstrings, but it can loosen up any tight spots to relieve that "tight" feeling.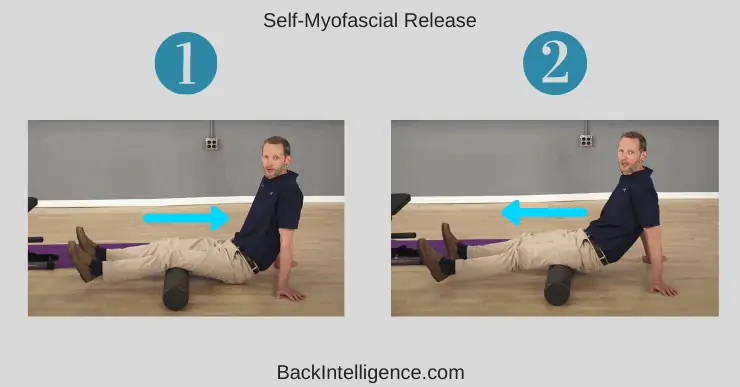 Start with the foam roller 1-2 inches above the knee.
Support your body weight with your hands.
Start by rolling the bottom half of your hamstrings for 30-60 seconds.
Then move the foam roller up to the top of your thighs to roll your hamstrings for another 30-60 seconds.
You can vary the placement of the foam roller by turning your legs in and out.
If you don't feel much, you can put more of your body weight into it, by placing one leg on top of the other.
If you find a particularly tight spot, slowly oscillate over that area and breathe through it for 15-20 seconds.
After you have released the tightness with the foam roller, you can now move on to the stretches. The following 2 hamstring stretches are great because they are effective and safe for your spine.
Hamstring stretch #1
A standing hamstring stretch with neutral spine. This requires you to rest your foot on a bench, chair, ottoman, stool or step.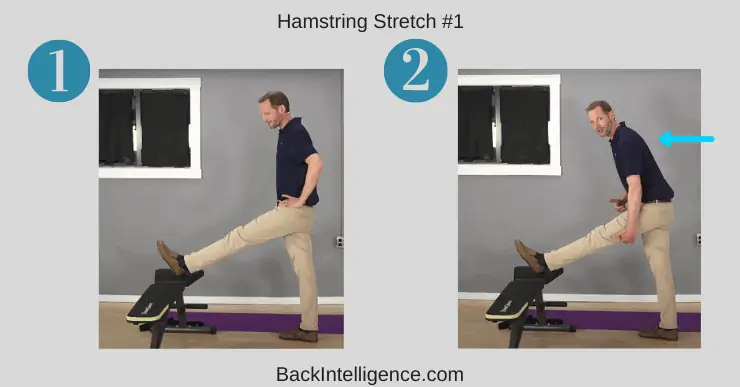 Start by elevating your foot on a bench, chair, ottoman or couch, with your toes pointing towards you.
Slightly tilt your pelvis anteriorly.
Then, slowly hinge forward at the hip without rounding your back.
Go as far as you feel comfortable.
If you feel the stretch behind the knee, try bending your knee slightly to feel it more in the belly (center) of the muscle.
Hold for about 30 seconds.
Hamstring stretch #2
This is a lying down hamstring stretch using a stretch strap or a belt.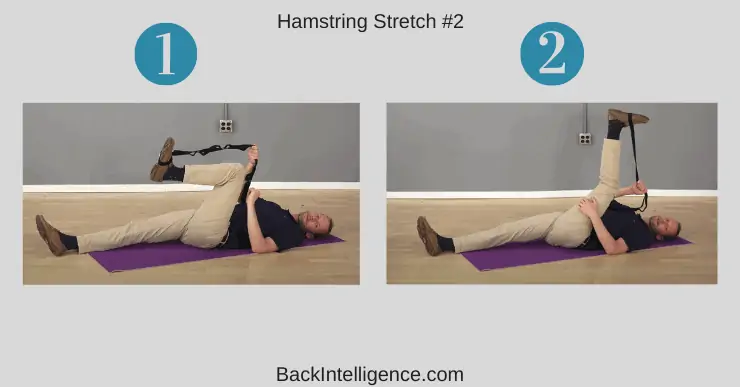 Start by laying down on your back. This will keep your back in a neutral position.
Place the belt or strap around the middle of your foot. Your other leg will be bent or flat.
With the opposite leg flat, you will get a better stretch.
Straighten the knee out (into band) with your leg going straight up towards the ceiling. Hold here for 30 seconds.
Similar to the previous stretch, if you feel it in the back of the knee, slightly bend the knee so that you feel it more in the belly of the hamstring.
Then, bring your leg across your body and hold here for 30 seconds.
Lastly, bring your leg to the outside and hold for 30 seconds.
Related:
7 Low Back stretches
Low Back Pain from sitting
SI Joint Exercises
I Threw My Back Out – Get Relief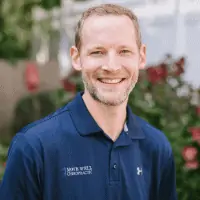 Dr. Oliver has been practicing in Massachusetts since 2007. He is a graduate of Marist College where he received a Pre-Med Bachelor of Science degree in Biology. Dr. Oliver then went on to pursue his chiropractic career by attending Palmer College of Chiropractic West, where he graduated Cum Laude. Dr. Oliver has his diploma in rehabilitation, which allows him to combine rehab and corrective exercise with traditional chiropractic treatment. This gives his patients better long term results.