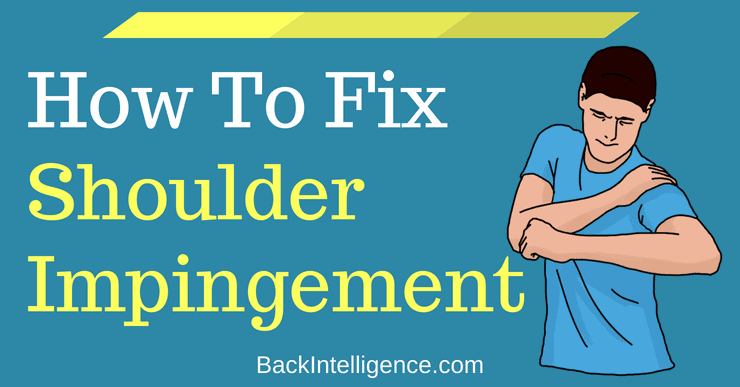 Shoulder impingement syndrome is one of the most common shoulder causes of shoulder pain resulting in loss of range of motion and function. Those who may have shoulder impingement usually complain of pain exacerbated by lying on the painful shoulder and or when reaching the arm overhead.
Normal daily activities such as combing one's hair, showering, or reaching up into a cupboard become painful, and a general loss of strength may be noted as well.
The good news is that with the simple shoulder impingement exercises below you can ease your pain, but first let's discuss this condition a little more.
Shoulder impingement is a general term for injury of structures in the subacromial space, which includes but is not limited to rotator cuff tendinosis (degeneration of muscle to bone connection), partial thickness tears of the rotator cuff (tear of muscle to bone connection), bursitis (joint inflammation) and so on. See Image Below for Subacromial space illustration: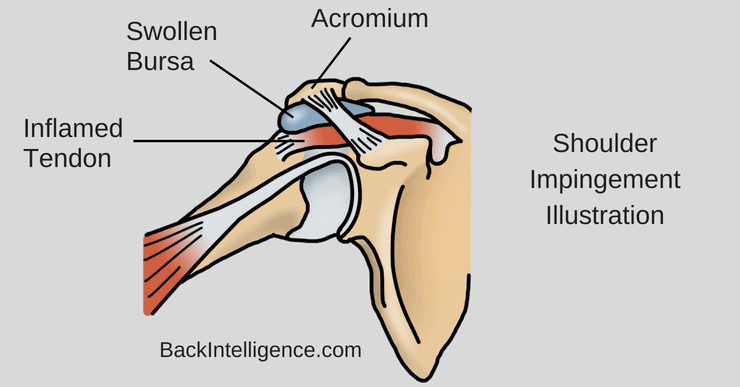 What are the Main Causes of Shoulder Impingement?
Multiple factors have been proposed as contributing to the developing shoulder impingement.
• Poor shoulder movement associated with dysfunction of the rotator cuff and scapular muscles, capsular tightness.
• Poor posture.
• Overuse secondary to sustained intensive work.
• Repetitive overhead movements, such as golfing, throwing, racquet sports, and swimming, or frequent overhead reaching or lifting.
• Injury, such as a fall, where the shoulder gets compressed.
• Bony abnormalities of the acromion, which narrow the subacromial space.
• Osteoarthritis in the shoulder region.
• Poor rotator cuff and shoulder blade muscle strength, causing the humeral head to move abnormally.
• Thickening of the bursa.
• Thickening of the ligaments in the area.
• Tightness of the soft tissue around the shoulder joint called the joint capsule.
Self Test For Shoulder Impingement:
This is a very similar to the well known Hawkins Kennedy shoulder impingement test, but you can do this one on your own.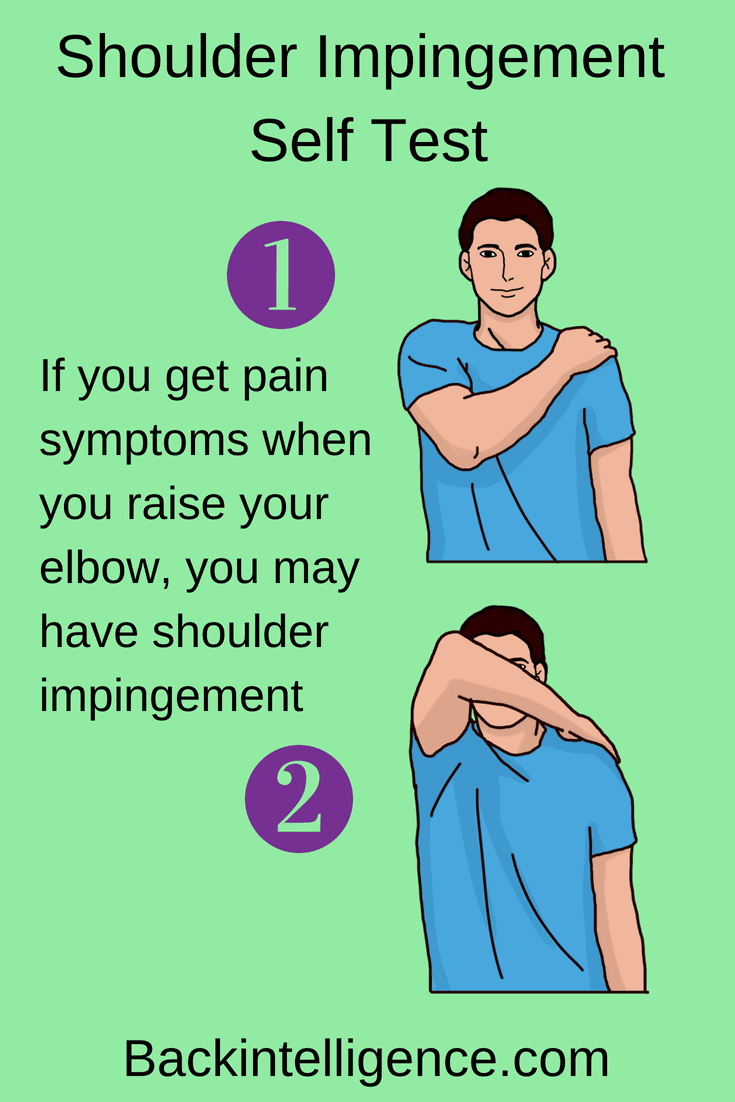 Self Test Instructions:
1. Take the hand on the affected side and place in on the opposite shoulder (the shoulder with no pain). Your elbow should be bent and resting down toward your chest.
2. Now try to lift the elbow up, toward your face.
3. If this causes pain, it suggests that a shoulder impingement is likely behind your troubles.
How To Fix Shoulder Impingement?
Icing + Self Massage + Exercises
FIRST, Start With Icing (To help inflammation)
Ice can be applied via cold pack, ice pack, or ice cup massage. Ice is for calming down damaged superficial and deep tissues that are inflamed.
SECONDLY, Self massage with a ball to alleviate immediate pain.
Great places to treat with the ball are depicted in the images below: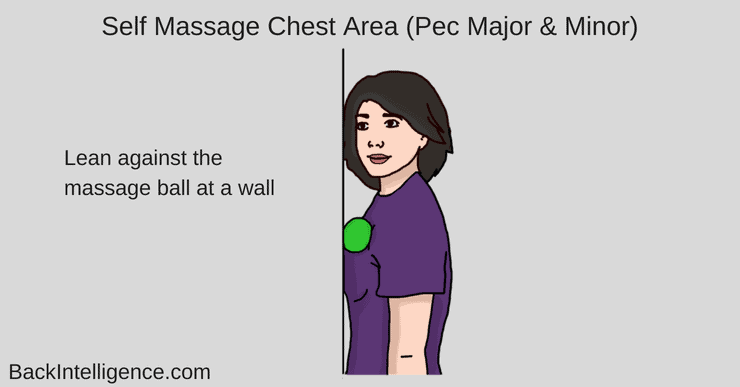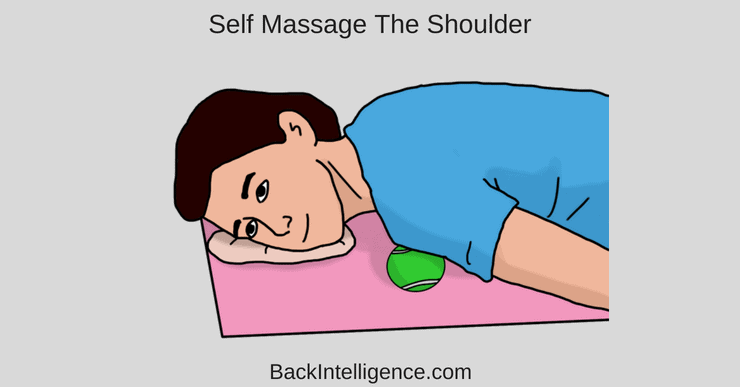 • Areas to self massage include: Biceps Tendon (top of biceps), Deltoids, and Chest (Pecs). If you are new to this start with a tennis ball, if you are more advanced progress to a lacrosse or frozen softball. See image below.
• One of the most overlooked causes of shoulder pain is a stiff, tight, and overworked tendons of the upper body musclulature, so we want to focus on this area first and then the rest of the shoulder. Remember, healthy tissue is pain free tissue so attack those painful spots first as tolerated.
THIRD, 5 Shoulder Impingement Exercises
Exercise #1: Thoracic Extension Variation 1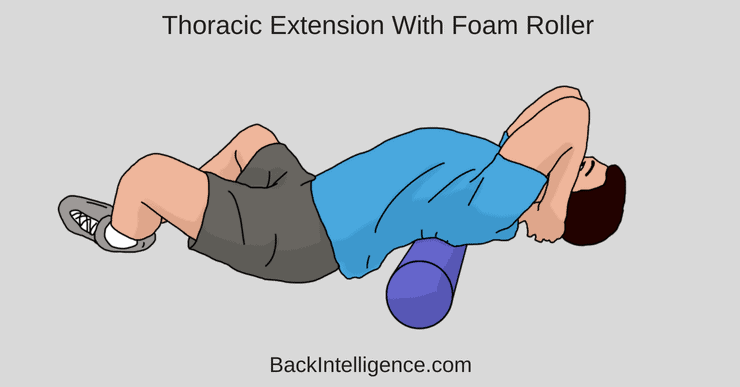 Research has found that those who have shoulder impingement and incorporate thoracic extension have had superior results with their recovery compared to those who don't. So always a good start to add range, before we load it.
How to do it:
– Use a foam roll or a rolled up yoga mat.
– Lie down on your back with your knees bent, feet on the floor, and have the foam roll just underneath your shoulder blades.
– Bring your hands behind your head and perform the "J-loop" as you extend your thoracic spine over the foam roll.
– Hold for 5-10 seconds and repeat 10 times.
Exercise #2: Thoracic Extension Variation 2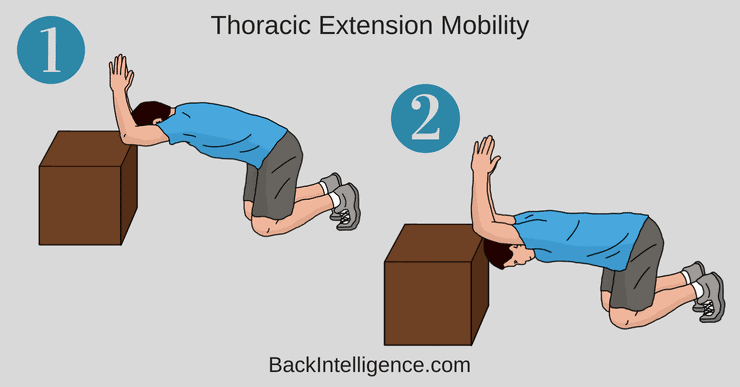 This is another thoracic extension you can try, that provides a little more leverage than the 1st variation above.
How to do it:
– Position your elbows on something that is roughly level with your hips.
– Move into maximum upper back extension as you sink down towards the floor.
– Keep your pelvis in a posterior tilt the whole tie.
– One you reach maximum extension, hold for 20-30 seconds and repeat 3 times.
Exercise #3: Strengthen rotator cuff muscles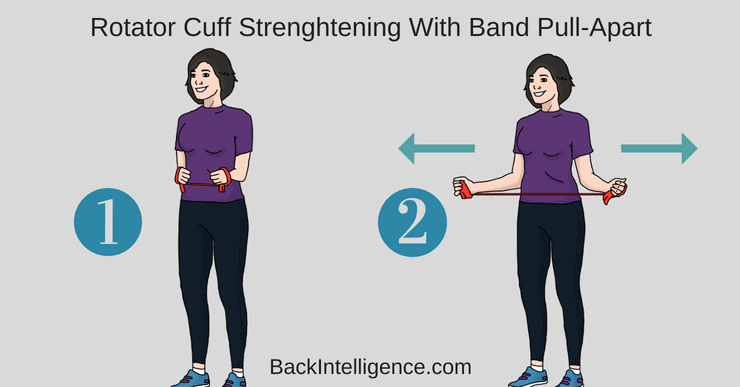 One of the biggest causes of shoulder impingement is weak rotator cuff muscles, so we want to focus on strengthening these first so we retrain the body how to move the shoulder appropriately.
How to do it:
– Begin standing at wall with elbows in at side and palms up holding resistance band.
– Squeeze shoulder blades together and pull band apart by externally rotating shoulders.
– Keep the forearms tucked in the whole time, meaning there should not be much space between the elbow and your body.
– Strive for 10 reps and do 3 sets.
Exercise #4: Floor Cobra Raises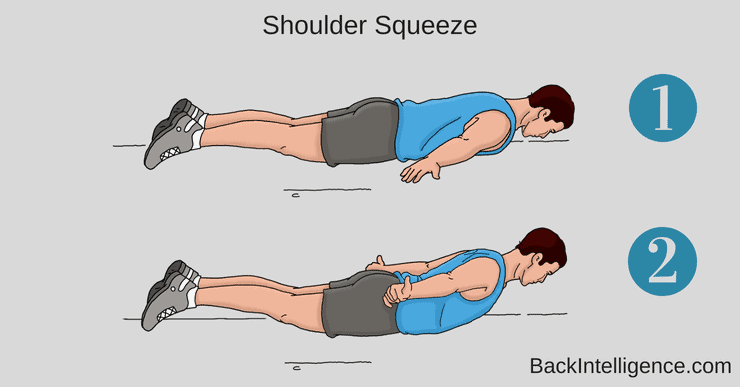 This exercise is meant to strengthen your middle and lower trapezius muscles, which will help you maintain a good posture.
How to do it:
– Lie face down with your palms resting on the floor, palms down.
– Slow externally rotate your arms, and lift them up off the floor.
– Squeeze your shoulder blades and hold for 1-2 seconds.
– Repeat 10 times and do 3 sets.
Exercise #5: Wall Angels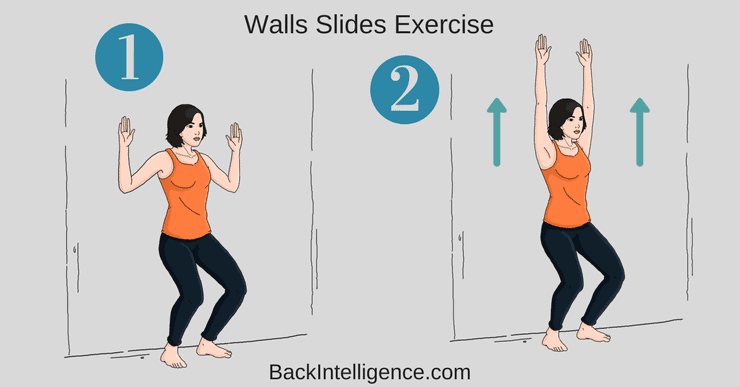 This exercise strengthens the shoulder stabilizer muscles, as well as opens up your chest.
How to do it:
– Stand with your back to the wall and try to keep your upper back and buttocks in contact with the wall and walk your feet out about 12 inches from the wall.
– Bend your elbows to 90 degrees, so that your hands are pointing towards your head, and try to press your forearms against the wall (this may be an uncomfortable position when you first start performing this exercise, don't give up!).
– Slowly slide your arms up towards your head and then back down the wall by squeezing your shoulder blades together.
– Begin with 1 set of 10 repetitions and work your way up to 3 sets of 10 repetitions.
We hope you enjoyed these shoulder impingement exercises and that they will work for you.
Related:
Rounded shoulders exercises
Causes of poor posture
Upper back stretches
How to get rid of neck pain
Sources:
1. Camargo, P., Haik, M., Ludewig, P., Filho, R., Mattiello-Rosa, S. and Salvini, T. (2009). Effects of strengthening and stretching exercises applied during working hours on pain and physical impairment in workers with subacromial impingement syndrome. Physiotherapy Theory and Practice, [online] 25(7), pp.463-475. Available at: http://www.tandfonline.com/doi/full/10.3109/09593980802662145 [Accessed 5 Apr. 2016].
2. De Mey, K., Danneels, L., Cagnie, B. and Cools, A. (2012). Scapular Muscle Rehabilitation Exercises in Overhead Athletes With Impingement Symptoms: Effect of a 6-Week Training Program on Muscle Recruitment and Functional Outcome. The American Journal of Sports Medicine, [online] 40(8), pp.1906-1915. Available at: http://ajs.sagepub.com/content/40/8/1906 [Accessed 5 Apr. 2016].
3. Holmgren, T., Bjornsson Hallgren, H., Oberg, B., Adolfsson, L. and Johansson, K. (2012). Effect of specific exercise strategy on need for surgery in patients with subacromial impingement syndrome: randomised controlled study. BMJ, [online] 344(feb20 1), pp.e787-e787. Available at: http://dx.doi.org/10.1136/bmj.e787 [Accessed 5 Apr. 2016].
4. Clinical Experience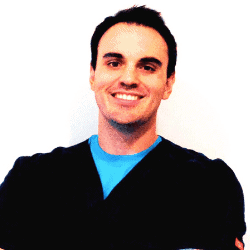 Dr. Smith earned his Doctorate In Physical Therapy from the University of Miami's Miller School of Medicine and currently practices as a home care therapist in the Tampa Bay area. He uses his eclectic background of working with everyone from those in the ICU to elite athletes to customize care for each one of his patients and progress them toward their personal goals.
Prior to being a Physical Therapist, he earned a masters degree in public health and managed big pharma clinical trials worldwide. He enjoys CrossFit, Animals, and helping people live a pain free and active lifestyle
Co Authors :