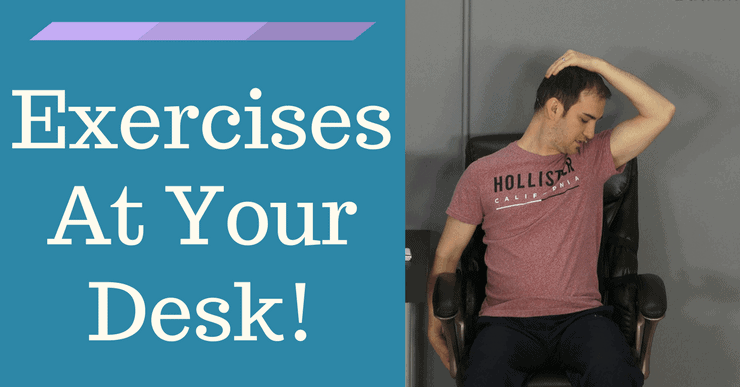 Watch the video to get 4 super easy exercises and stretches that you can do at at your desk, at work or at home. Your neck, shoulders, and chest gets really tight from being hunched over the computer – so doing these stretches can help.
Did they help you? If yes, leave a comment to let us know!
Related:
Fix Pain between shoulder blades
7 Upper back stretches
Spinal decompression at home
Fix forward head posture
Proper sitting posture at your desk
Professional Dancer, Corrective Exercise Specialist (NASM-CES), Certified Personal Trainer (NASM-CPT)
As a long time back sufferer Leon found unique methods to alleviate his pain using natural methods including self massage, exercise/stretching and postural habits. He founded Backintelligence.com to empower others to ease their back pain from their homes.