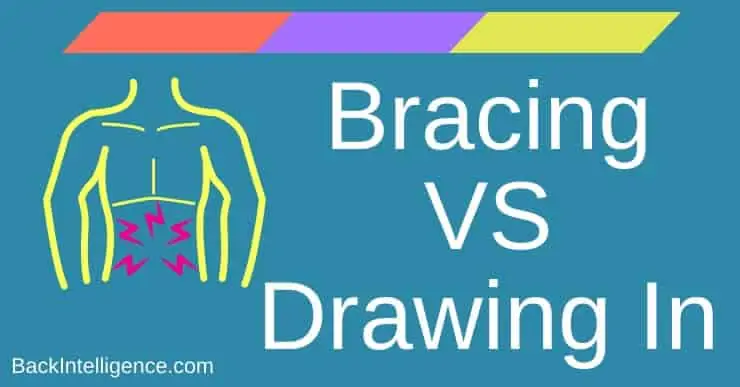 In this video I talk about Abdominal Bracing VS Drawing In Maneuver for core exercises. I reveal what the research says, and also what my personal opinion is. Check out the video:

Abdominal Bracing VS Drawing In Images
Bracing: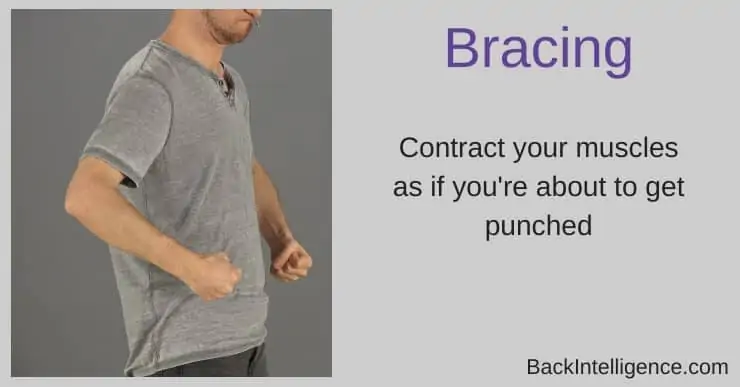 Use Bracing for:
– To engage the most abdominal/core muscles in the fastest time.
– When you're doing physical activities and sports.
– To protect your spine when in pain.
Drawing In: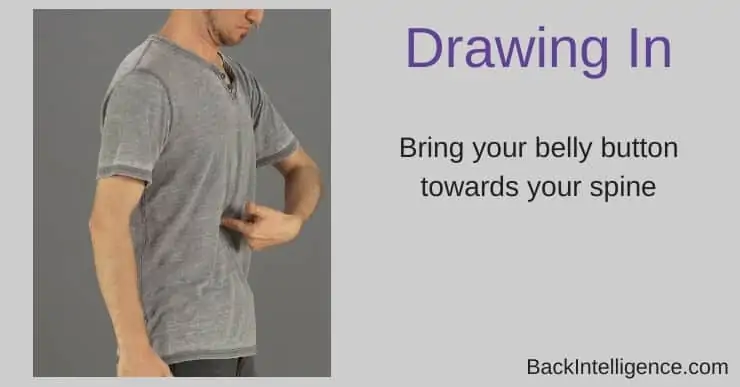 Use Drawing In for:
– To engage the Transverse Abdominis muscle specifically (Close to the spine)
– To set your posture and align your pelvis
What does Research say about this:
In general, this is a "grey area", but one thing seems to be coming up is that "bracing" activates the superficial muscles like Rectus Abdominis and External Obliques better than "Hollowing in". Where as, Hollowing-In activates the deep local muscles like Internal Obliques and Transverse Abdominis better.
Research Sources:
https://www.ncbi.nlm.nih.gov/pmc/articles/PMC3944309/
https://www.ncbi.nlm.nih.gov/pubmed/17207676/
https://blog.nasm.org/certified-personal-trainer/the-nasm-cpt-podcast-ep-7/
https://journals.plos.org/plosone/article?id=10.1371/journal.pone.0201017
https://www.jstage.jst.go.jp/article/jpts/27/2/27_jpts-2014-520/_article
https://www.ncbi.nlm.nih.gov/pubmed/11840107/
Related:
6 Low back and core exercises
Low back from running
Low back pain from sitting
Tailbone pain relief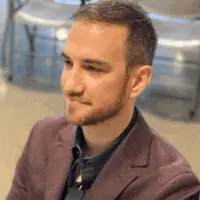 Corrective Exercise Specialist (NASM-CES), Certified Personal Trainer (NASM-CPT), Professional Dancer
As a long time back sufferer Leon found unique methods to alleviate his pain using natural methods including self massage, exercise/stretching and postural habits. He founded Backintelligence.com to empower others to fix their postures and ease their back pain from home.